Suppliers in Brazil and Vietnam Now Produce Cables for Apple

As you probably know, Apple suppliers responsible for manufacture of all kinds of cables, chargers and things like that used to be located only in China. According to the updated support page created to help customers recognize Apple's certified products among the extensive amount of counterfeit ones, the production of authorized accessories for iPhones, iPads and Macs has been recently moved to Vietnam and Brazil. This means that currently Apple has partners in at least three countries, namely, China, Vietnam and Brazil.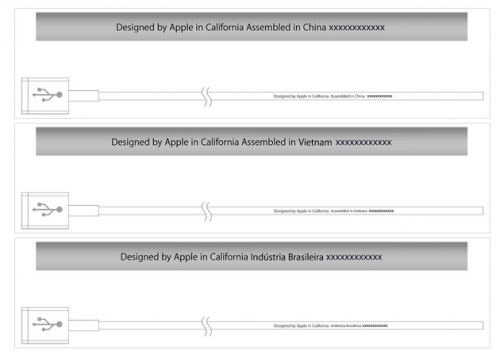 In a change to a support webpage that helps customers distinguish genuine Lightning cable and adapter accessories from knock-offs, Apple on Friday added Brazil and Vietnam to the list of official countries of assembly.
If you have no idea about how to distinguish Apple certified cables and other products from the knock-offs, the best way is to look for the "Made for iPod/iPhone/iPad" logo on packaging or the product itself. Apart from that, you can also search for the inscription saying "Designed by Apple in California. Assembled in China/Vietnam/Brazil".
[via AppleInsider]

Leave a comment