News tagged '3.1 beta 3'

Playing with the latest beta software for iPhone, one of iH8sn0w employees (firmware 3.1 beta 3 jailbreak utility), found that the expiry date for latest firmware is September 18.
Firmware 3.1 will be probably released 1 or 2 days before the expiration of the beta. This means that Apple might perform a release during the Apple event in September. However this event is dedicated to the music, so we cannot be sure.
The only certain knowledge is that by the middle of next month we will see either 3.1 beta 4 or 3.1 release.

Leave a comment

Here are couple more facts about new firmware 3.1 beta 3:
Looks like the limit is 15MB for sending photo and video via emails.
Usage now shows separate "Cellular Network Data" and "Tethering Data". This is on a standard 3.1 beta 3 install, no hacks.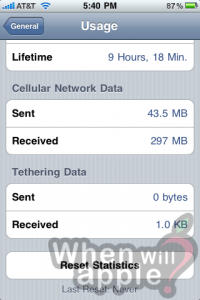 iPhone no longer vibrates when going into the edit home screen icon mode.
Button 123 is now _123:

Fixed problems with databases in different applications: Messages, Mail, Address Book etc.
In terms of API there are changes in UIKit (UIImagePickerController, UIVideoEditorController) and Audio Toolbox (AudioConverter, AudioSerives, ExternalAudioFile).
It still updates the Baseband (modem) to version 05:11:04.
Added the translation of labels "original size" and "Save as a new clip" when editing video.
Translated the string "ask to join network" in WiFi.
Enhance in sending and receiving SMS and MMS: In the previous beta it often returned an error when under conditions of a weak signal. Now everything seems to work in the best possible way.

Leave a comment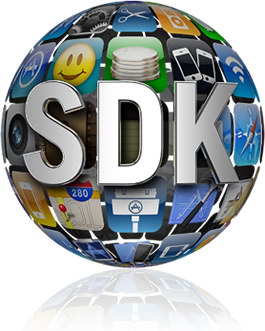 Apple releases new iPod Touch / iPhone firmware - 3.1 beta 3, just couple weeks after firmware 3.1 beta 2. As usual it is only for and avaliable via developer.apple.com. iPhone 3.1 Beta 2 expires tomorrow, July 28 at 12am (device local time). The OS weighs is around 307MB.
You can now copy/paste videos into email like pictures. Previously you could only use the share option which would compress the video to a lower resolution. New functionality was tested with a 33 second video clip (14.7MB), sent via gmail. The recieved file was 640×480 / 30fps. Sending the same file via the share function resulted in a size of 3.21MB and 480×320 / 30fps. Here is a video demo:
UPDATE: Firmware 3.1 Beta 3: What's new?
via theiphoneblog, whenwillapple

Leave a comment, read comments [1]