News tagged 'app'

Apple on Monday seeded the fourth beta of OS X Yosemite 10.10.3 to registered developers and public beta testers. The release came only a couple of days after the release of the third OS X 10.10.3 beta and nearly a month after the release of the very first beta of this version of Apple's operating system for desktops.


Leave a comment

According to the latest rumors, Apple is currently planning a new campaign to lure Android switchers. The guys from Cupertino will soon launch a new trade-in program that will allow Android and BlackBerry users to change their old devices for a gift card, which will let them get a discount when purchasing an iPhone. The trade-in value of old handsets will be determined by Apple Store employees. Everything is simple here: the better your smartphone works and feels, the more you get.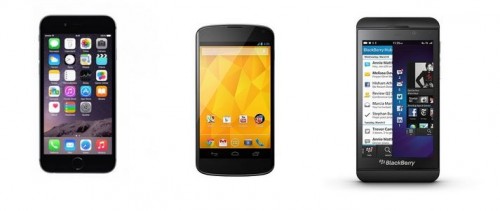 Leave a comment

A wide number of MacBook Pro users have begun contacting Apple via company's support forums in order to complain about the anti-reflective display coating, which is wearing off. The issue affects several MacBook Pro models sold between 2012 and 2014. As to the possible reasons for such awful problem, they include the contact between keyboard, trackpad and the screen as well as the usage of third-party cleaning solutions.

Leave a comment