News tagged 'Google Phone'

Only a few hours ago we have shown the first video review of the Nexus One (Google Phone). Now we have full specs avaliable. They exceed all expectations: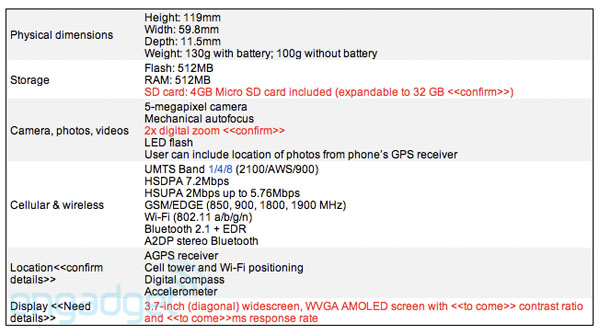 Take a look at RAM size - it is double than what iPhone 3GS has. Great 5mp camera, wonderful 3.7 "WVGA AMOLED display, miniSD. The device will support many different cellular and wireless standarts. More specs:

Leave a comment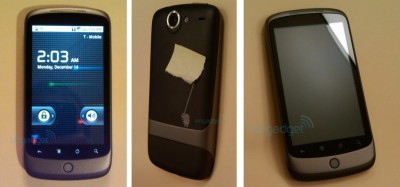 This is the first video hands-on of Nexus One, best known as the first Google Phone to be released in early 2010. In the movie we can see the Android Market, the speed of the processor, quite functional browser, the ability to open documents, and even Google Maps Widget.
Here are some characteristics of the device:
OLED display with capacitive touchscreen
Home Screen renovated with the possibility of using an animated background
Two microphones to reduce background noise during a conversation
The new version 2.1 operating system,
Snapdragon processor
Supports GSM networks
WiFi
Great camera
Virtual keyboard on the screen, but there is ability to use voice to dictate the words
Here is a side-by-side photo of Nexus One and iPhone:

Leave a comment