News tagged 'iPod Touch'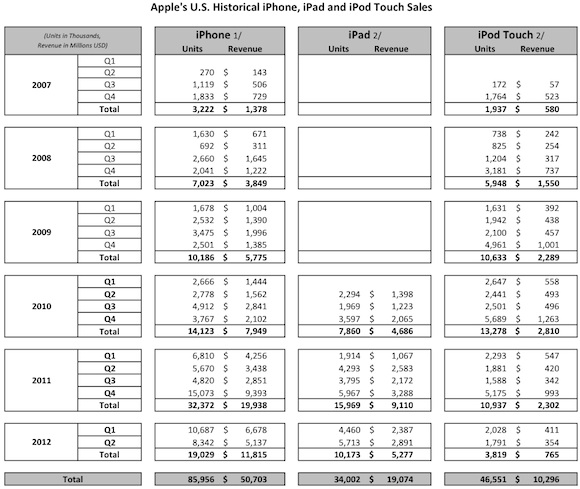 The patent dispute between Samsung and Apple continued to yield interesting information, with the latest data shared by AllThingsD revealing U.S. sales numbers of each company.

Leave a comment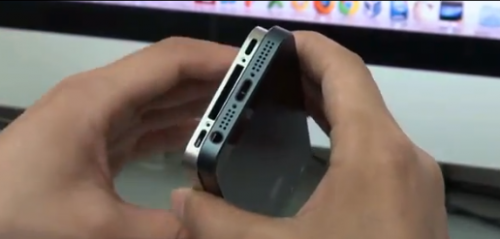 iMore reports that Apple will be moving its entire lineup of iOS devices, including the new iPad, to the new connector later this year. As far as you remember, iMore was the first source to report that Apple will introduce a smaller dock connector with the launch of the next-generation iPhone.

Leave a comment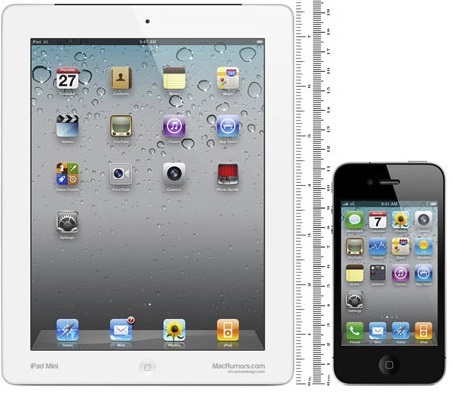 iLounge says that Apple will be ready to ship the new iPhone by mid-September and could launch the device during the third week of the month. Apple is also going to introduce a pair of official cases for the new iPhone, including one that is similar to the current bumper and a second that would have a "major impact" on accessory makers. As for the iPod touch and iPod nano, iLounge believes that a new iPod touch will have a 4-inch display and will be making an appearance at the same event as the new iPhone.

Leave a comment


With the yesterday's Mountain Lion launch, Apple updated its iWork productivity suite, as well as iPhoto, iMovie and Aperture. Updates for Pages, Numbers, and Keynote include support of the high-resolution Retina display on the next-generation MacBook Pro.
New features in Pages 4.2, Numbers 2.2, and Keynote 5.2 according to Apple, are:

Leave a comment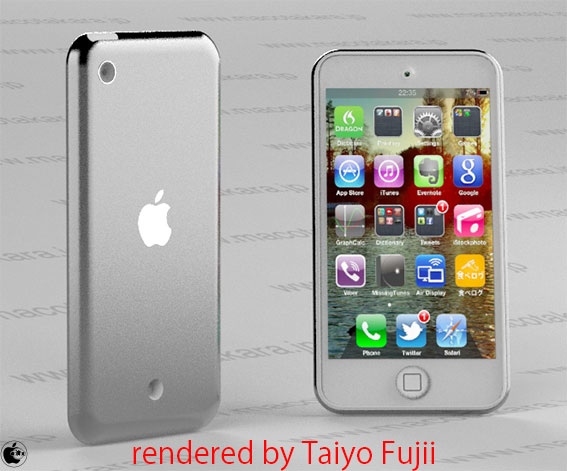 Mockup of the next iPod touch
Analyst Mink-Chi Kuo from KGI Securities today reported that Apple is planning to release "all-new" iPod nano and iPod touch in September. The upgraded iPod touch is said to have the new touch display based on in-cell technology that has been rumored by multiple sources for the next iPhone 5.

Leave a comment

Angry Birds maker – Rovio – has recently released a new game, titled "Amazing Alex." Amazing Alex is a physics based puzzle game, which sees you creating all kinds of funky chain reactions using various objects. There are 34 different object are available to create a puzzle.
The boy, Alex, loaded with household chores, forced to come up with a fun. The dilemma – it should not distract him from the sweeping, dusting and other duties to the best of nice normal person. He inspects his house, and suddenly realizes that all the means at hand can be used as elements of the puzzle. Arranging all those things to complete a puzzle challenge is really interesting.

Leave a comment

Piper Jaffray, analyst Gene Munster, believes iPad Mini will cost $299 and Apple could sell somewhere between 4-6 million iPad minis this year.

Leave a comment, read comments [1]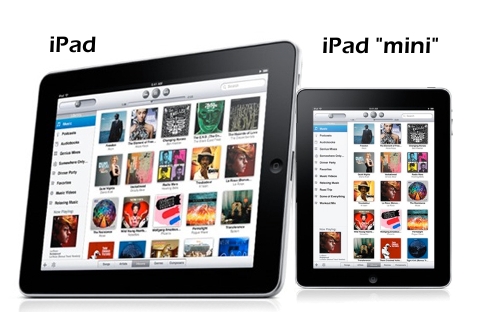 Rumors about the 7.85-inch "iPad Mini" continue to surface. Now Japanese blog Macotakara claims that iPad Mini will be manufactured in Brazil and production will ramp up in September.

Leave a comment

This step-by-step tutorial will guide you through the process of creating Apple ID without using your credit card right on your iPhone, iPod Touch or iPad. This Apple ID is necessary to get free applications from AppStore.
Open the App Store on your device.
Find a free application on the App Store.
Important: Before proceeding to the next step, you must download and install the free application by tapping Free followed by tapping Install.

Read the rest of this entry »

Leave a comment, read comments [1]

Google released Google Chrome browser for iPhone, iPad and iPod Touch.

Leave a comment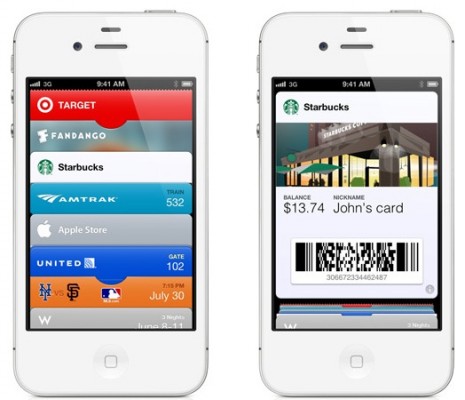 9to5Mac has reanalyzed the previously-obtained code for the next-generation iPhone prototypes and found references indicating that the new smartphone would support NFC technology for mobile payments.
We've previously been able to pull data from PreEVT iPhone 5,1 and iPhone 5,2 prototypes codenamed N41AP (5,1) and N42AP (5,2), which leads us to believe that the new iPhone will have a bigger 1136×640 display. We also detailed a lot of the hardware here but forgot one very important little bit. Further investigation into this hardware code dump leads us to believe that these iPhones also have Near Field Communication (NFC) controllers directly connected to the power management unit (PMU).

Leave a comment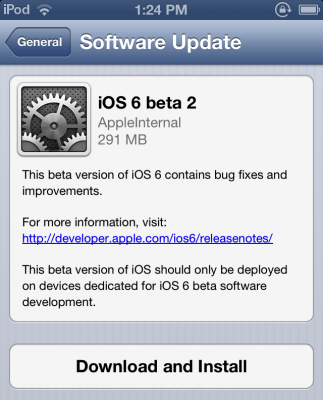 Apple recently released new iOS 6 beta 2 for developers. It is available as an OTA update or as a download here. Apple also updated Xcode 4.5 developer preview 2, Apple TV beta 2 as well.
When you download and install iOS 6.0 Beta 2 OTA the Settings icon animates. Take a look:

Leave a comment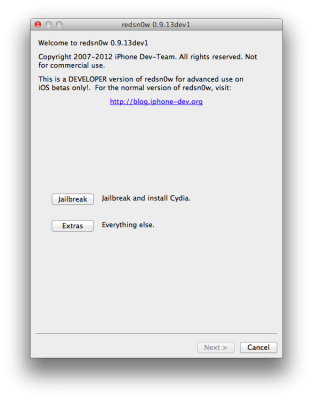 The iPhone Dev-Team has released a tethered jailbreak of iOS 6 for the iPhone 3GS, iPhone 4, and iPod touch 4G.
Just like at the at the wind-down of last year's WWDC, we're releasing a developer-only version of a redsn0w tethered jailbreak for app developers.
Supported Devices:
iPod touch 4G
iPhone 3GS
iPhone 4 (GSM)
iPhone 4 (CDMA)
You can download the latest version of RedSn0w from here.
DevTeam comments are available here.

Leave a comment, read comments [2]


On Monday Apple released a completely-redesigned 15-inch MacBook Pro with a 2,880-by-1,800-pixel Retina Display and, of course, the competing notebook makers do their best to follow in Apple's footsteps by releasing their own high-resolution laptops. The key obstacle however could be the price they have to pay for Retina Display panels. Apple is rumored to pay at least $150 per unit for the Retina Display found in its MacBook Pro.

Leave a comment