News tagged 'job'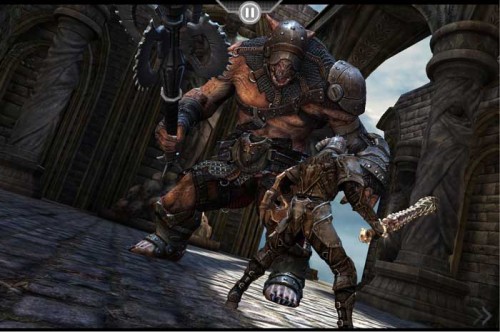 This Tuesday Epic Games and Chair Entertainment announced that their much-anticipated game Infinity Blade will appear in the App Store on December, 9. The title will be supported by iPhone 3GS, iPhone 4, iPod touch 3G and 4G, and the iPad. The price will be $5.99.
Infinity Blade is announced to be a universal game, which means that users will be able to purchase and then play it on multiple devices, like an iPad and iPhone. It will also feature a support with Apple's social gaming network Game Center.

Read the rest of this entry »

Leave a comment

Mic Gadget posted some shots of pretty cute and realistic Steve Job's action figure which is little bit taller than an iPhone 4. Artificial Apple CEO is dressed in his blue Levi jeans and black turtleneck and looks almost like its prototype. I bet it would be a best-seller. Unfortunately, it will never see the light. A law firm representing Apple's interests sent the following letter to Mic Garden:

Leave a comment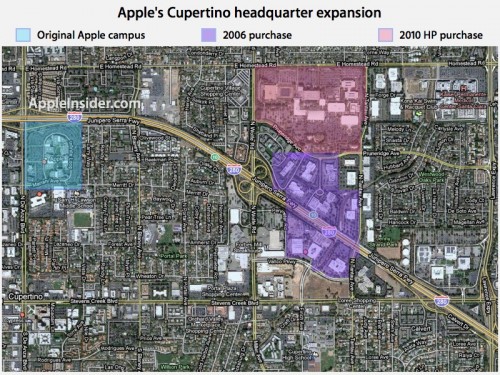 Apple has reportedly expanded its Cupertino campus in California with the purchase of a 98 acre former HP campus earlier this summer. The land had been used by HP for twenty years before they decided to sell it in order to consolidate all parts of the company nearby Palo Alto. The deal may have cost Apple as much as $300 million. So, now Apple is the largest landholder in the Cupertino city. They now occupy 57 buildings in the city and the company continues to grow. Apple has not announced any plans for the new land, and has only started to use some of the existing buildings on its former, 50 acre land purchase made in 2006. Apple has been locating in Cupertino since 1977, when Steve Jobs and Steve Wozniak set up the new company there.

Leave a comment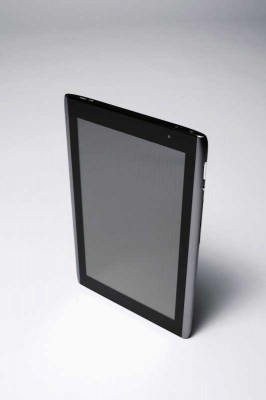 This week Acer revealed that it's going to ship two Android-based tablets in April 2011, and one Windows 7 tablet in February 2011.

Read the rest of this entry »

Leave a comment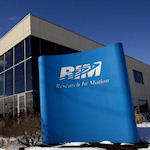 According to the recent Wall Street Journal report, at least 5 RIM's former employees made a switch to Apple in the last year and a half and thus updated information in their resumes. Here are their names:

Leave a comment

Yesterday Marco Boglione, who is an Italian private collector and businessman, bought at Christie's auction house in London one of the Apple's first computers for $174,000. According to the Associated Press, the Apple I was in superb condition and Boglione will pay something like $210,000 after tax.
When Apple I was released in 1976, its price was $666.66. There were only 200 units made, and only from 30 to 50 are assumed to still exist. Earlier Christie's estimated that their Apple I computer will be bought for $160,000-$240,000. Now it will be shipped to its new owner in the original box and with a signed letter from Apple CEO and cofounder Steve Jobs.

Read the rest of this entry »

Leave a comment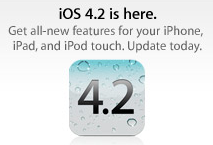 Apple recently published a press release stating that new firmware iOS 4.2 for iPhone, iPod Touch and iPad will be available today.
Apple® today announced that iOS 4.2, the latest version of the world's most advanced mobile operating system, is available today for download for iPad™, iPhone® and iPod touch®. iOS 4.2 brings over 100 new features from iOS 4.0, 4.1 and 4.2 to iPad including Multitasking, Folders, Unified Inbox, Game Center, AirPlay® and AirPrint.

The iOS 4.2 update is available today to download to iPad, iPhone and iPod touch by syncing the device with iTunes 10.1. iOS 4.2 is compatible with iPad, iPhone 3G, iPhone 3GS, iPhone 4, second and third generation iPod touch (late 2009 models with 32GB or 64GB) and new iPod touch. Some features may not be available on all products. For example, Multitasking requires iPhone 3GS, iPhone 4, third generation iPod touch (late 2009 models with 32GB or 64GB) or later.
However users are unable to update through iTunes right now, as well as there are no download links yet. The expected release time is 10 am Pacific Time.
Full press release is under the cut:

Leave a comment

These days high-end fashion journal for women Women's Wear Daily revealed that Apple CEO Steve Jobs and News Corp CEO Rupert Murdoch have been working closely on some project, which is called the Daily. It is said that there is a possibility Murdoch and Jobs together will soon appear onstage to unveil their new product.
The Guardian in the United Kingdom also posted info on that and specified that this is the tablet-only project, which will be allegedly developed with the help of Apple engineers and won't have a web edition or print edition.

Read the rest of this entry »

Leave a comment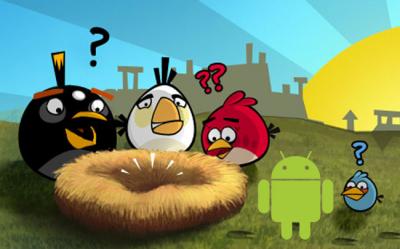 This week CNET reported that the developer of Angry Birds Rovio Mobile had apologized for poor performance of its game on some Android devices. The company told that it was too hard to deliver optimal performance for such a great variety of different devices, which can be explained by Android's platform fragmentation.

Read the rest of this entry »

Leave a comment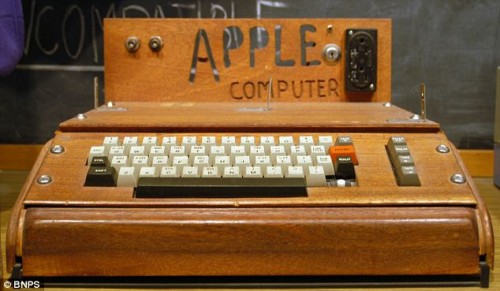 The Apple I personal computer, the first Apple's product, will go on sale in Christie's auctions on November 23. The computer was sold out in Jobs' parents' garage in 1976. Estimated price range is $160,000-$240,000. In 1999, an Apple I reportedly sold for $50,000. Now the computer will sell for over 60 times its original cost $666.66 apiece. Only 200 of these machines were produced and only 30 to 50 are still in existence. The Apple I will be on sale in its original shipping box that shows that the unit shipped from Jobs' parents' house and with the Apple I cassette interface, as well as a signed letter from Apple cofounder Steve Jobs.

Leave a comment


As we promised, yesterday Apple released Mac OS X 10.6.5 update for Snow Leopard, which now available via Software Update. The public release is the same Build 10H574 that was seeded to developers on Monday. The 10.6.5 Update is recommended for all users running Mac OS X Snow Leopard. The full list of general fixes and improvements in Mac OS X 10.6.5, according to Apple, includes:

Leave a comment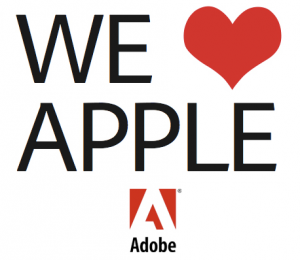 Last week Ars Technica test found out that the MacBook Airs battery life was reduced by up to two hours when Flash was installed. But the Adobe CTO Kevin Lynch believes that it is impossible.  In his interview to Fast Company he claimed that reports of Adobe Flash causing reduced battery life are a "false argument."
"When you're displaying content, any technology will use more power to display, versus not displaying content. If you used HTML5, for example, to display advertisements, that would use as much or more processing power than what Flash uses", -  Lynch explained.
Moreover, he blamed Apple in inciting and condoning a negative campaign against Flash. Earlier this year, Jobs spoke out against Flash in an open letter, labeling it unfit for the modern era of low-power devices. And as a result, the MacBook Airs and Macs are shipped now without Flash pre-installed.

Leave a comment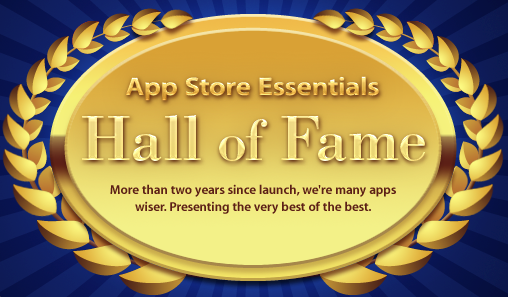 If you ever wondered what Apple thought were the very best apps of the last two years, there's now a list for that. Apple has launched a new section of the iTunes App Store, a Hall of Fame, containing everything iPhone, iPod touch, and iPad from Angry Birds to Zen Bound 2. There are around 50 apps honored so far and includes news, travel, sports, entertainment, productivity, and of course, lots of great games. The list includes both free and paid apps. Apple did a great job selecting these. Of course, they were probably helped by the massive app sales data they have. Most, if not all of the apps, are fairly "obvious" choices that you probably already own.
What app is now on the top of the list? No wondering, it is Angry Birds.

Leave a comment