News tagged 'MacBook Pro'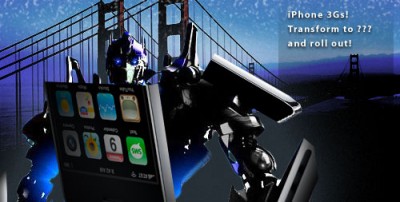 New iPhone is widely expected to be announced at WWDC 2009. But what name will Apple give to this new device?
iPhone 4G would assume 4G LTE wireless networks, which haven't even begun to be rolled out yet, so last year's scheme is out.
iPhone 3.5/3.9G is likewise a non-starter. HSPA+ is not for Apple.
iPhone 32GB is spoken all over internet. This name is more about memory, than a phone. It forces Apple to do actually 32GB models, etc. This too seems unlikely.
iPhone Pro fits with Mac Pro and MacBook Pro (and even Final Cut Pro). This name is cool, but kind of already used and abused by Palm Treo Pro, HTC Touch Pro, and a variety of other stylus-wielding Windows Phones.
iPhone, sans descriptor is always a possibility. After all, it's not iMac X, Y, or Z, it's just iMac. Whether internal documents say iPhone 2,1 or iPhone 3rd Generation, Apple could be ballsy enough at this point to just stick with the unadorned moniker.
iPhone HD - high resolution screen, full HD support, 10Mp camera.. all this is just our dreams. Why not?
Any thoughts on names? Just leave comments.
via theiphoneblog

Leave a comment


Nearly one billion apps have been downloaded around the globe.
Apple celebrates this event: download an app and you'll automatically get the chance to win a $10,000 iTunes Gift Card, an iPod touch, a Time Capsule, and a MacBook Pro. Just go to the iTunes Store, browse the App Store, and download your best app yet.

Leave a comment

Investment bank Piper Jaffray said Tuesday it believes Apple is readying new iPod and notebook products that will apply downward pressure to profit margins because they'll be priced more affordably, such as 13-inch MacBook that will fetch less than $1000.
"We believe there is an 80% chance Apple will introduce redesigned MacBooks and possibly new MacBook Pros at lower price points," he wrote. "Specifically, Apple may re-enter the $999 price point (currently $1099) with the MacBook, or test the $1,799 price point with the MacBook Pro (currently $1999)."
The Piper Jaffray analyst reiterated his Buy rating and $250 price target on shares of Apple.
--
via appleinsider

Leave a comment