News tagged 'mail'

11:23AM - That's it!

Leave a comment, read comments [1]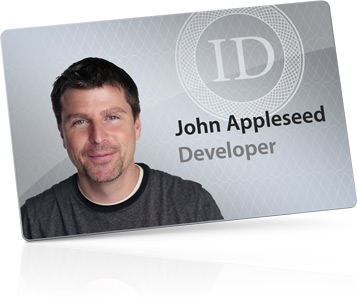 On Monday Apple sent out e-mails inviting developers to prepare their software for OS X Mountain Lion by joining the Developer ID program. The program will allow for apps to run on a Mac or iOS device that is protected by the Gatekeeper anti-malware system that requires that apps be certified through the Developer ID program to ensure seamless installation.
Gatekeeper is a new anti-malware feature that, according to Apple, will filter out malicious third-party applications and prevent OS X users from "unknowingly downloading and installing malicious software." To that end, the system implements a hierarchy of security that is based on digital certificates embedded in a software's code.

Leave a comment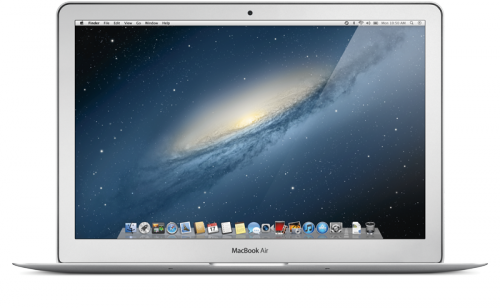 Just a few hours ago Apple has announced Mac OS X 10.8, dubbed "Mountain Lion," the next major release of its Mac operating system, set to launch on the Mac App Store this summer. Apple has boasted that Mountain Lion packs over 100 new features, including many brought from the iPad and iOS mobile operating system.
What's new
New features introduced with Mountain Lion include Messages, which replaces iChat, as well as Notes, Reminders and Game Center for the Mac, Notification Center, Share Sheets, Twitter integration, and AirPlay Mirroring. Mountain Lion will also be the first OS X release with iCloud. Apple also adds Gatekeeper, which helps keep users safe from malicious software by giving control over what applications are installed on a Mac.

Leave a comment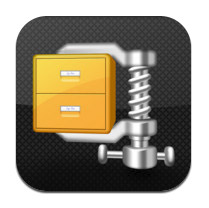 WinZip, the popular Windows utility for zip file management, has been released for iPhone, iPad and iPod Touch.
WinZip, the leader of file compression for over 20 years and the creators of WinZip the world's # 1 zip utility for file compression, file sharing, file encryption and data backup.

Features:

Open Zip files and Zip attachments from email
Browse and view Zip files, including multi-file attachments
Open encrypted Zip files
Copy the contents of Zip files to the clipboard
View Zip file attachments from webmail (Yahoo, Gmail, Hotmail, etc)
Zipped file types that can be previewed:
.txt, .doc, .docx, .xls, .xlsx, .ppt, .pptx, .rtf, .pdf, .key, .numbers, .pages, .htm, .htm, .jsp, .bmp, .jpg, .jpeg, .tif, .tiff, .png, .gif

An easy-to-use interface for quickly opening and manage compressed Zip files on your iPhone and iPad.
You can download WinZip from the AppStore for free (link).
More photos:

Leave a comment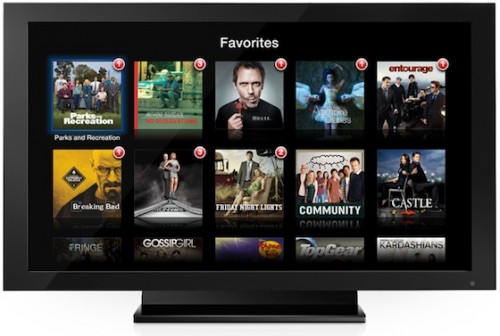 An anonymous source disclosed to The Globe and Mail that Canadian telecoms Rogers and Bell Canada have an early version of a much-rumored Apple television set in their labs. Another source familiar with the negotiations said Apple is in negotiations with the telecommunication giants to enter into a partnership for the device.
"They're not closed to doing it with one [company] or doing it with two," the source said. "They're looking for a partner. They're looking for someone with wireless and broadband capabilities."
All of the companies mentioned in the report declined to comment. Both Rogers and Bell already have an existing agreement with Apple to offer its iPhone device on their wireless networks.

Leave a comment


VentureBeat claims to have learned that Google has managed to hire away Simon Prakash, Apple's senior director of product integrity, to work on a "secret project". Report author Dean Takahashi called the new hire "historic" for Google, as Prakash is reportedly the most senior person that Google has recruited away from Apple.
At Google Prakash will work on a "secret project" that may be led by co-founder Sergei Brin who is in charge of a number of clandestine research and development projects, including an "X" lab that works on speculative technology.

Leave a comment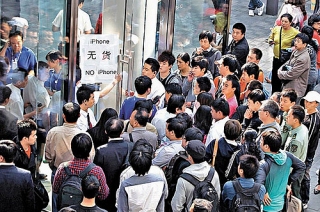 Apple has set up an interesting system to combat scalpers who marred a recent launch of iPhone 4S in Mainland China. A newly created page on Apple online store in Hong Kong has a kind of a lottery system for iPhone reservations that seems to target scalpers using bots for snapping up all the iPhones. Instead of reserving their devices on a first-come-first-served basis, buyers are currently required to supply full details, including government-issued photo ID card matching the ID number and the name.

Leave a comment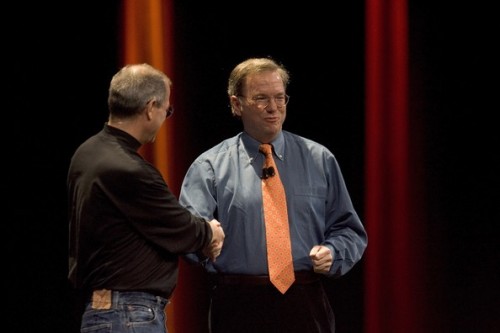 A court filing that is a part of a civil suit involving the employment practices of seven major tech firms was unveiled on last Friday. It includes an email, which late Apple's co-founder Steve Jobs sent to former Google chief Eric Schmidt. Jobs asked Schmidt to end poaching Apple's workers.
The March, 2007 email specifically asked Google to put a stop to its active recruitment of an unnamed Apple engineer, and alluded to halting worker poaching in general, reports Reuters.

"I would be very pleased if your recruiting department would stop doing this," Jobs wrote in his email to Schmidt, who was on Apple's board of directors at the time.

Leave a comment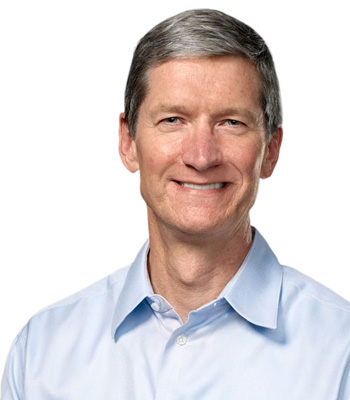 Apple CEO Tim Cook has sent an email to company employees where he gave his explanation of treatment of workers at the facilities of Apple's suppliers. The email highlights Apple's efforts to oversee compliance with company standards for workers' rights and the transparency. From Cook's opening statement:
As a company and as individuals, we are defined by our values. Unfortunately some people are questioning Apple's values today, and I'd like to address this with you directly. We care about every worker in our worldwide supply chain. Any accident is deeply troubling, and any issue with working conditions is cause for concern. Any suggestion that we don't care is patently false and offensive to us. As you know better than anyone, accusations like these are contrary to our values. It's not who we are.

Leave a comment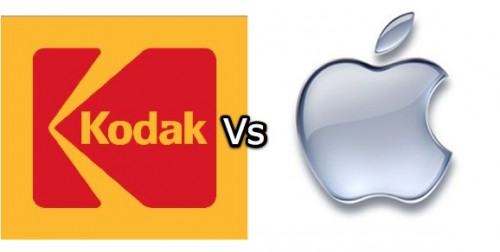 On Tuesday Kodak has filed lawsuits against Apple and HTC claiming infringement of patent violations regarding the sharing of digital pictures between various electronic devices. The claim accuses Apple of violating four digital photography patents Kodak said it obtained after "concluding it would be desirable for people to easily share pictures" from digital cameras without having to first upload them to a central PC. Apple and HTC are likely to cooperate with each other over the Kodak suit, although the companies are suing each other.
Essentially, any Apple product with a camera is affected by the proposed suit, but specifically cited examples include the iPad 2, iPhone 3G, iPhone 3GS, iPhone 4, iPhone 4S, and the iPod touch (4th generation).It is unclear whether software like Apple's Photo Stream, which allows digital images taken on one iDevice to be pushed to other devices through the company's iCloud, or other third-party apps that allow for image transfer over Bluetooth or WiFi are being targeted in the suit.

Leave a comment


According to the Daily Mail report, Apple wants to bid for rigts to stream English Premier League (PM) games. English Premier League is the England's top football league and one of the most popular football leagues worldwide and it is expected that bidding for the rights to stream its content will generate billions of dollars for the league and the teams. The league will consider bids for the next football season after the rights to stream games expire at the end of the current season.
Read the rest of this entry »

Leave a comment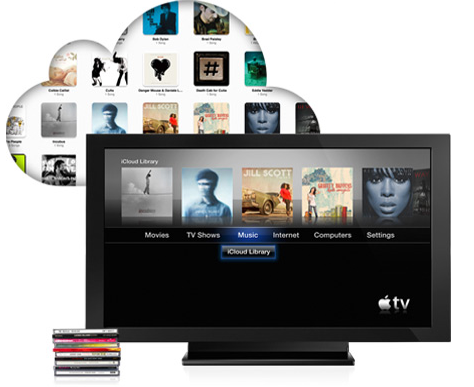 Digitimes reports citing its industry sources from the Asian supply chain that Apple is going to launch HDTV in 37-inch and 32-inch variants in summer 2012.

Leave a comment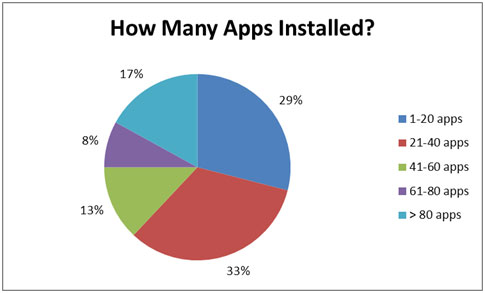 The new study entitled iPad Usage Patterns On-the-Go and at Work from the Software Usability Research Laboratory was highlighted on Thursday by Jim Dalrymple of The Loop. A new survey has found that an overwhelming majority of iPad owners (83.65 percent) were satisfied with the iPad, while 62 percent ranked Apple's device as "excellent," 10 percent said "best imaginable," and 21 percent said "good."
The survey was also aimed at finding out how people are using Apple's tablet. 52 percent of participants reported they carry their iPad only when traveling, while 21 percent carry their iPad every time they go out, and 17 percent only carry it on them for work.

Leave a comment

In mid-August Evernote acquired Skitch and released it as as a free program on the Mac App Store. Yesterday the company fulfilled its promise to launch a version of the program for iOS. Skitch for iPad is now available, allowing users to annotate, take notes, edit existing images and more on your Apple tablet.

Leave a comment