News tagged 'Operating system'

For the first time since 2012, iOS market share in the USA has beaten the market share of Google's Android, Kantar Worldpanel ComTech reporters write. Moreover, they also claim that the share of Apple's mobile operating system has grown in Europe and China as well. The reason for such an impressive result is the immense popularity of the iPhone 6 and the iPhone 6 Plus among the users.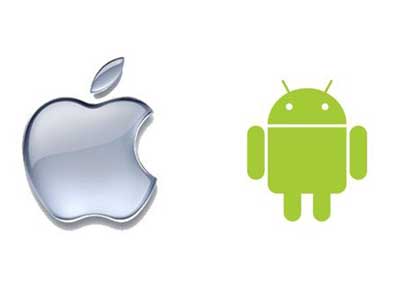 Leave a comment

According to what reliable sources write, iOS 8.2, which can boast of the support of the long-awaited Apple Watch, will be officially released to users worldwide ahead of the release of the smartwatch. In case you don't know, earlier it was reported that the next version of Apple's mobile operating system will become available alongside the release of the wearable device.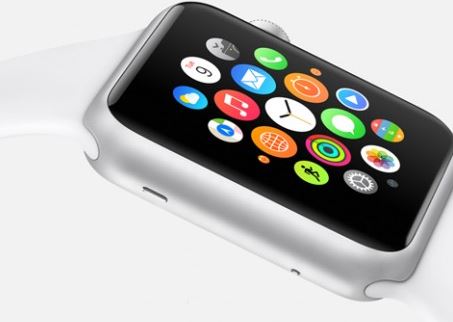 Leave a comment

According to the latest figures published on Apple's App Store support page for developers, iOS 8 adoption rate has reached 72% over the last few months. The number of iPhones, iPads and compatible iPods with iOS 8 on board has grown 3% since January, 20th. The reasons for such growth are the public release of iOS 8.1.3 and strong demand for the 4.7-inch iPhone 6 and the 5.5-inch iPhone 6 Plus.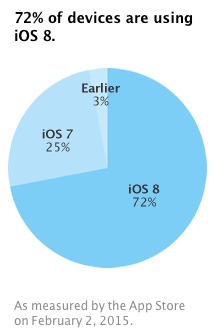 Leave a comment