News tagged 'Operating system'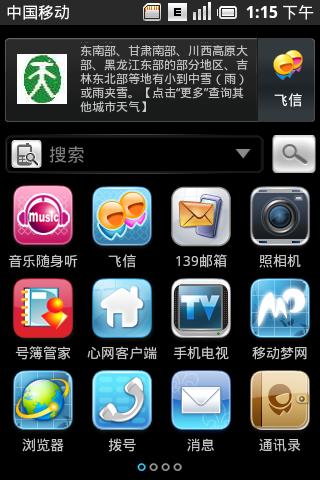 Chinese bloggers have posted photos of Lenovo oPhone's operating system. To me it looks like an iPhone:

Leave a comment

The latest news акщь Mobile World Congress. A new smartphone called the SonyEricsson Idou, equipped with display 3.5 "touchscreen with 640 × 320 pixels with 16:9 ratio, a 12.1 MP camera with xenon flash and the operating system Symbian Open Source! One more iPhone killer? We'll see.

Leave a comment

You probable know, that some time ago software developers have found a line of code buried in the iPhone's operating system that could enable Apple to remotely delete applications stored on the device that it no longer approves of. This is known as "Apple's kill switch".
Now you can turn this OFF using BossPrefs 2.12b. This is a major feature in 2.12b version. Avaliable for download from Cydia Installer.

Leave a comment