News tagged 'webcam'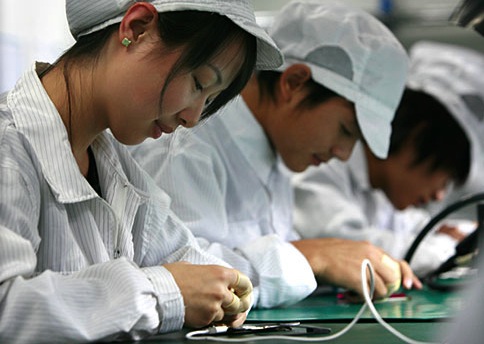 DigiTimes reports that iPhone 5 и iPad 3 components suppliers are preparing materials for production of the rumoured devices expected to debut in September and to be launched officially in October.
DigiTimes sources claim that production of the iPhone 5 and iPad 3 will begin in August. They predict that in third quarter 6-7 million units of the iPhone 5 will be produced.
Upstream component makers including Foxconn Electronics (Hon Hai Precision Industry), which is in charge of assembling the devices; Simplo Technologies and Dynapack International Technology, in charge of manufacturing batteries; TPK Holding and Wintek, in charge of touch panel modules; Catcher, in charge of chassis; and Largan Precision, in charge of webcams, are all expected to benefit from the orders.

Designer with a nickname Luca_sx has created a new concept of what could be the iPhone 4G.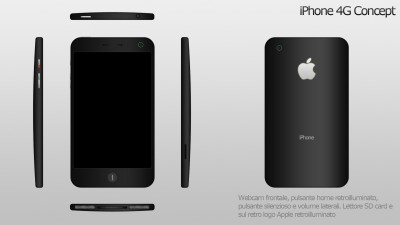 As we can see from the image this iPhone also features a front webcam, redesigned Home button, new silent mode button, a card reader and the backlit Apple logo. Not bad!

Apple iTablet is a rumor codename for Apple Tablet PC, notebook with a sensor display. Some name it Apple MacBook Touch. Gizmodo claims to have received some information about Apple iTablet. Here it is:
10 inch screen
Looks just like a big iPhone (though that may change)
2 versions: with webcam and without (for education?)
$700 - $900 price tag
May function as secondary touchpad/screen for Macs
OS is still big question mark
Super-secret product code name.
via theiphoneblog gizmodo

All you need is:
- I/O Bridge with Servo Module
- Webcam
- 2 Servos
- Buzzer
- Laser Pointer
- Spare Electrical Components from parts bin (Transistor, Resistors, LEDs, etc.)
- X10 Module
Read here more instructions.