Thunderbolt-supported PCs, Motherboards And Notebooks Will Be Released In April 2012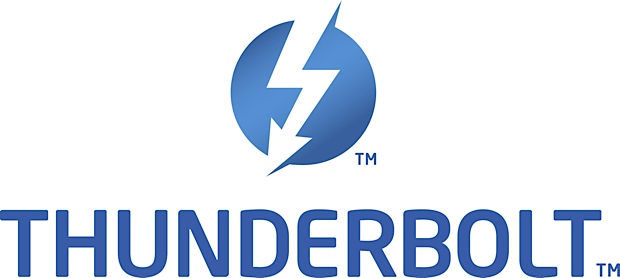 According to DigiTimes, Intel has informed its partners that the company is going to "fully release" Thunderbolt tecnhology in April of 2012. Reportedly, Intel plans to release Thunderbolt-supported notebooks, desktop PCs and motherboards at that time.
Apple and Intel originally cooperated in development of the new technology that was adopted as standard across Apple's MacBook Air, iMac, Mac mini and MacBook Pro. According to Digitimes, the cost of this technology is expected to go down in the second half of the next year, which will prepare the ground for more widespread adoption of the technology.
Though Apple offers Thunderbolt technology across majority of its product lines, the first Thunderbolt-supported devices remain relatively high end devices. Gradual standardization of Thunderbolt will help accessory makers adopt the technology, which will benefit both PC
and Mac users that work with Thunderbolt.
Intel has always stated that they consider Thunderbolt and USB 3.0 as complementary technologies and the company is going to support both in its motherboards in the next year.

Leave a comment