TNT Released App For Streaming Television Shows And Movies To iPad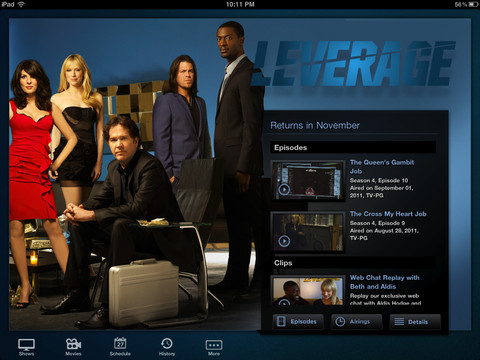 TNT, cable television channel owned by the Turner Broadcasting System, has launched an iPad app that allows watching full-length television movies and shows broadcasted by the network. The app includes integration with Facebook, GetGlue and Twitter, and gives you access to clips and behind-the-scenes videos. Also you can schedule remainders and check out program guides.
It should be noted that watching full episodes of such television shows as Falling Skies, Rizzoli & Isles and The Closer requires authentication through your TV provider. The free TNT app for iPad is available for download from the App Store.

Leave a comment