University of Stanford iPhone development course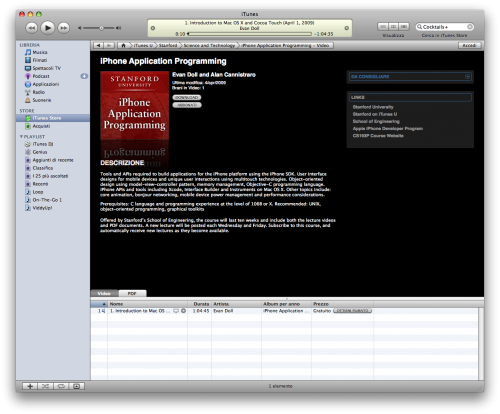 The University of Stanford created an iPhone related course for iTunes U. The first lesson will help developers to create iPhone applications, almost from scratch.
The course is obviously in English, and videos are posted about 2 days after the actual recording. The quality is very good, and we can even download the slides in PDF. To get started, just click here. And... yes, it is free.

Leave a comment