Updated MacBook Air Line with New 15-Inch Model Coming in 1Q 2012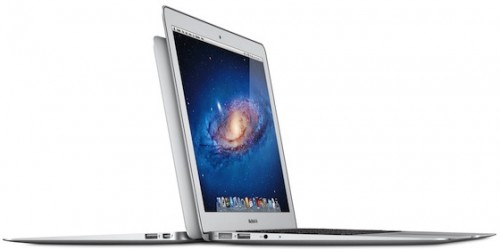 Digitimes reports that Apple plans to update its MacBook Air line in the first quarter of 2012. The company is expected to launch a new 15-inch model alongside refreshed 11.6-inch and 13.3-inch models with Intel's Ivy Bridge processors that will bring significant graphics improvements and new OpenCL support.
Apple reportedly is set to launch its new MacBook Air series notebooks with panel sizes of 11.6-inch, 13.3-inch and 15-inch in the first quarter of 2012 and will directly compete against ultrabooks from PC brand vendors, according to sources from the upstream supply chain.

The sources noted that related upstream players have already started pilot production of the MacBook Air models and will add a 15-inch model into the product line to expand its reach in the ultra-thin notebook market.
Apple is likely to provide discounts on the current MacBook Air models ahead of the debut of the new models.
First rumors about new ultra-thin 15-inch notebook from Apple appeared in July. Digitimes also reported that component production for the notebook had begun with an eye toward a second quarter 2012 launch.

Leave a comment