What's new in iPhone firmware 3.0 beta 3?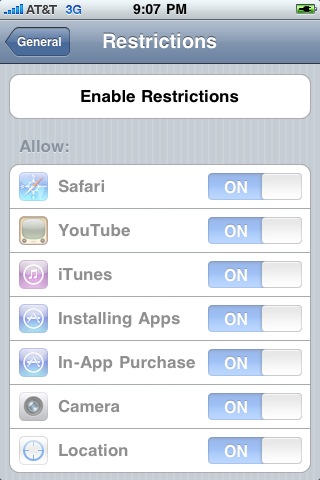 Here is a changelog of new iPhone firmware 3.0 beta 3:
The "Store" entry in Settings App still links to a blank page.
The keyboard background becomes black in every phone number box. It may be a bug.
The Skype app gives an error on its first launch.

Greater overall speed.

Sometimes the SMS sending freezes. It could be caused by the keyboard bug.
Better integration for Push Notifications APIs.
Better Audio APIs (probably for A2DP).
Error correction works better.
iTunes synchronization now requires less time.
Youtube app now works on every device.
The MMS and Tethering old bundle does not work anymore.
Spotlight saves last seach data.
Users can assign home screen.
Parental control.
Users can disable In-App Purchase.
Ability to hide the text of a message just received.

Leave a comment