News tagged 'Icy'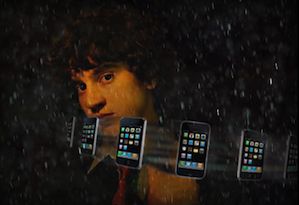 iPhone OS hacker, GeoHot, released Blackra1n RC2 today, an updated jailbreak utility for the iPhone 3GS and iPod Touch.
This version provides a tethering jailbreak for the new iPhone 3GS with the updated Bootrom. GeoHot lists these new features on his blog:
Fixed 3G issues
Tethered jailbreak for 3.1 OOTB ipt 8GB and new 3GS units
Fixed Icy issues
Both Windows and Mac
You can download BlackRa1n here.

Leave a comment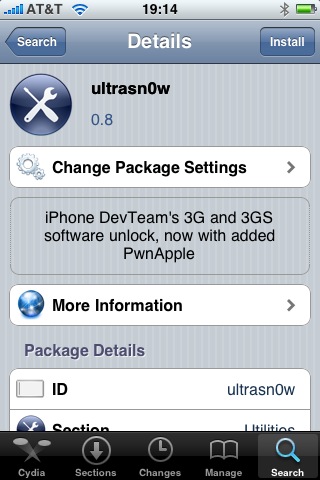 Great news for all iPhone 3GS users. DevTeam updated ultrasn0w, software that unlocks iPhone with firmware 3.0. Now it supports iPhone 3GS!
Avaliable in Cydia, repo: repo666.ultrasn0w.com
Here are quick instructions:
Ensure you have firmware 3.0
Jailbreak your iPhone using redsn0w (this will also install Cydia)
Run Cydia
Please add the repo repo666.ultrasn0w.com to Cydia. That last "o" is actually the number zero "0"! If you use the letter "o" you'll get an error.
Search for 'ultrasn0w' in cydia or icy and install ultrasn0w
Reboot your iPhone 3G
T-Mobile USA users should disable 3G before using ultrasn0w
Enjoy
If you have any problems reset your network settings (it helped many users): Settings->General->Reset->Reset Network Settings

Leave a comment, read comments [1]


PwnageTool, the program to unlock and jailbreak iPhone 2G and 3G and jailbreak for the iPod Touch developed by DevTeam, was recently updated to version 3.01. This is a technical update:
resolves compatibility issues related to PPC (Mac OS X)
adds Icy
You can download the new version of PwnageTool from here. This update is not for 3.1 firmware and is not for iPhone 3GS, it will not unlock your iPhone 3G - use redsn0w, purplera1n and other tools.

Leave a comment