News tagged 'скачать'

Alexx Henry Photography recently produced something what they call "motion magazine cover" for Viv Magazine. It is a new type of content that will be delivered to iPad. Its creators Alexx Henry and his partner Andrew Gant said that they tried to "put motion into print" in a way never seen before.
"As photographers, we can build off the foundations that work really well in print, because in the end, we aren't making moving pictures... We're creating pictures that move."
The video behind the scenes is under the cut.

Leave a comment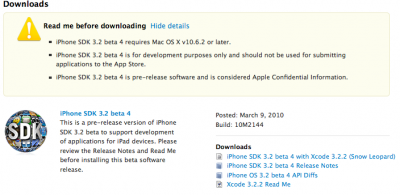 Apple today released the iPad/iPhone OS 3.2 Beta 4 SDK.  The build 10M2144 is 2.5GB and can be downloaded from developer.apple.com/iphone.

Leave a comment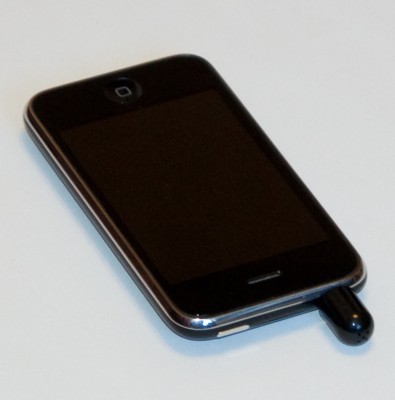 Today we will take a look at an interesting accessory - external microphone for iPods and iPhones. As for the iPod everything it is quite simple - in order to record something you need an external mic. iPhone has it's own internal microphone. However the quality of the recording would be better with external one.
We performed a simple test: recorded the iTunes radio using Voice Memo application on the iPhone. First we used internal microphone and later we attached the external one. The quality of the external is slightly better. It is more sensible and the level of noise is lower which is good. Here are the sample recordings (m4a format): Internal, External.
This external microphone is compatible with:
- iPhone 3G/3GS
- iPod Touch 2G/3G (you need to download and install some recording application from AppStore)
- iPod Nano 4G/5G (with pre-installed software)
- iPod Classic 120G (with pre-installed software)
You can buy one for $3.12 at BudgetGadgets. They have free shipping worldwide. Use the coupon name VM5OFF5 during checkout, it will give you additional 5% discount.
More photos:

Leave a comment

Apple announced a launch date for the iPad. The result is very exciting - Apple stock (AAPL) closed at an all time high, almost 219. This puts Apple's market cap near $199 billion dollars.

Leave a comment

According to Wall Street Journal, Sony is planning to launch a line of products, potential competitors of Apple devices. With the smartphone from Sony a user will be able to download and play Playstation games. Underway are the plans for another device, which will combine e-reader, PSP and netbook. Sony is also planning to create Online Service to distribute television shows, movies, games and music to the devices.

Leave a comment

Here is the top 5 worst product names according to CNet. Guess who's got first place? Let's watch: