News tagged 'EDGE'


Before the release of the iPad 2 various Chinese and Taiwanese sources provided us with several "leaked" case designs that gave us indication of what the device would look like. These cases were all based on the same design principles such as tapered edges, thinner body and flat back, clearly suggesting manufacturers had access to the same design documents that were quickly spreading across the tech industry.
Several online shopping retailers in China were able to sell iPad 2′s protective case products before the iPad 2 was even launched, leading Foxconn to suspect that there might have been some employees leaking the design of iPad 2 which it reported to the local police.

Leave a comment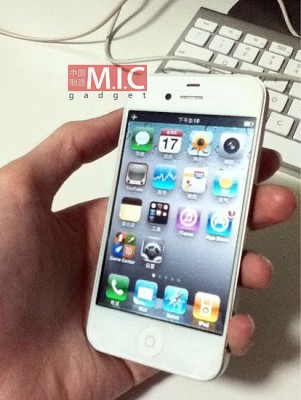 M.I.C. Gadget posts two images of the co-called "iPhone 4S" - an iPhone they're pretty sure isn't an iPhone 4, but possibly an updated model that includes a 3.7″ display, and the same proximity sensor as the white iPhone 4. The new display is nearly edge-to-edge. The photos show us the new screen to be slightly taller and slightly wider. If the image is legitimate, it appears to be closer to 3.7 inches than 4 inches. M.I.C. Gadget also speculates that it may have an A5 processor (a prototype model) that game developers are using to build games. Strings in iOS 4.3 revealed that the iPhone was slated to receive the updated processor, and recently a white iPhone was rumored being tested on T-Mobile's network packing an A5 processor.

Leave a comment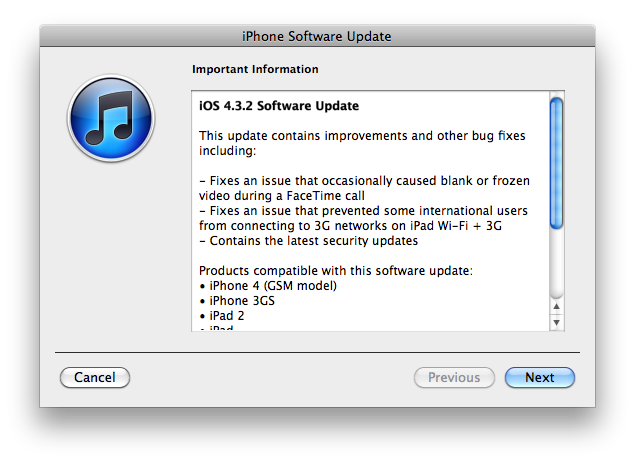 Apple has released iOS 4.3.2 for the iPhone, iPad, and iPod touch.
This update contains improvements and other bug fixes including:
Fixes an issue that occasionally caused blank or frozen video during a FaceTime call
Fixes an issue that prvented some international users from connecting to 3G networks on iPad W-Fi + 3G
Contains the latest security updates
Products compatible with this software update:
iPhone 4 (GSM model)
iPhone 3GS
iPad 2
iPad
iPod touch (4th generation)
iPod touch (3rd generation)
For information on the security content of this update, please visit http://support.apple.com/kb/HT1222.
Apple has also updated the firmware for the Verizon iPhone to 4.2.7 although this wasn't listed in the release notes.
Current jailbreak tools work with iOS 4.3.2 in tethered mode only. Please save your SHSH keys for iOS 4.3.1 asap.
Here are direct download links for the latest firmwares:

Leave a comment