News tagged 'firmware 4 beta 2'

Apple added new and beautiful animation for multitasking in the latest firmware 4 beta 2. Here's how it looks like now:

Leave a comment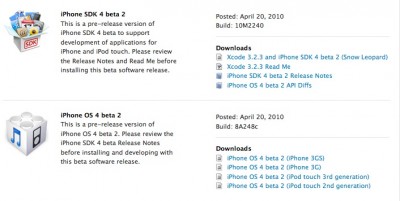 Today Apple released new SDK and iPhone OS 4 beta 2 (8A248C). This is only for developers, who can download it here.
We will keep you updated on new iPad/iPhone/iPod features that will be found in this new firmware 4 beta 2.

Leave a comment