News tagged 'Fusion Garage JooJoo'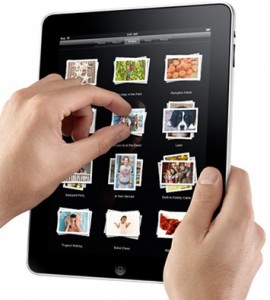 After iPad's appearance in late April many Apple's competitors decided to release their own tablets. Almost four months had passed since that moment and now we decided to study the market of iPad's rivals and write down every one that worth attention.
But before we start the list it is important to note that we chose the tablet devices that satisfied next criteria:
No physical keyboard;
Availability for purchase;
The screen must be at least 5''.
Let's go!

Read the rest of this entry »

Leave a comment

Darren Beckett created a small table, comparing the entry-level iPad's cost and functions with popular e-readers like the Amazon Kindle DX, Fusion Garage JooJoo, Sony Reader and others.
While the iPad is as the most expensive on the list, it's fairly obvious if you need anything more than a simple e-reader, the iPad offers the most bang for your buck.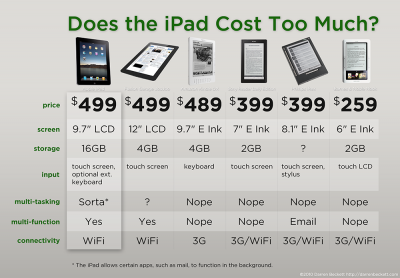 Leave a comment

A few days ago Apple introduced the iPad, but obviously it is not the only device of its kind on the market. Gizmodo created a comparison table, where they are analyze different features of 8 devices:
Apple iPad
HP Slate
Fusion Garage JooJoo
Notion Ink Adam
Dell Mini 5
Archos 7 Android
Lenovo IdeaPad U1
Archos 9
Here is the table: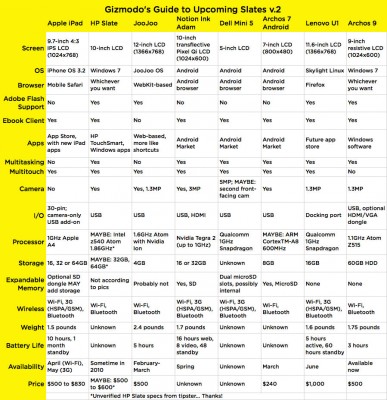 As you can see, these wonderful devices have different strengths and weaknesses, all users have to do is to choose which ones are more important, visit the store and... buy an iPad

Leave a comment