News tagged 'iPhone2.1'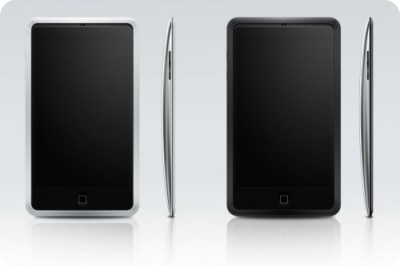 iPhone developer Pandav informed MacRumors that they, thanks to the scripts of statistics included in their application, have managed to record tracks for a new iPhone model, not yet released.
PinchMedia, which offers a system of statistics and analysis on the use of software, has noticed the same thing and the new device is identified with the code iPhone3,1. The last iPhone released to the public was the iPhone 3GS which carries the identification string iPhone2,1. Apple similarly began testing the iPhone 3GS (iPhone2,1) back in October of 2008 about 8 months ahead of its launch.
The next generation iPhone might include a multi-core processor and Verizon compatibility. It might be released as early as mid 2010.

Leave a comment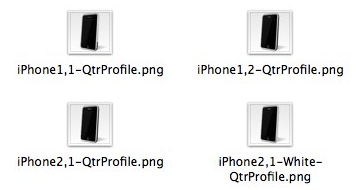 Some users of the forum MacTalk.com.au have examined the latest version of the iPhone SDK 3.0 and have found the icons of all iPhone models. Each of these can be easily recognized. There is "iPhone1, 1" (representing the model EDGE), "iPhone1, 2" (the current 3G) and "iPhone2, 1" which represents a future iPhone models.
As you can see, the icon of iPhone2, 1 is completely identical to that of the 3G model which differs from the EDGE. However these images cannot prove that the next model of iPhone will be completely identical (in appearance) to 3G.

Leave a comment

MacRumors has discovered that iPhone's firmware has evidence of the next generation iPhone which has been designated "iPhone2,1". This new model number can be found in the USBDeviceConfiguration.plist in an unencrypted firmware.
Apple uses these models numbers to distinguish between different hardware models. The original iPhone carries the model number of "iPhone 1,1" while the 3G iPhone is labeled "iPhone 1,2". These numbers do not change for simple storage increases and instead represent functionally different devices. Similarly, the iPod Touch was originally introduced as the "iPod 1,1" and the most recent hardware revision was labeled "iPod2,1".
Meanwhile, at least one developer has noticed actual "iPhone2,1" models in use based on PinchMedia ad serving reports.
via macrumors

Leave a comment