News tagged 'iTunes 9.1'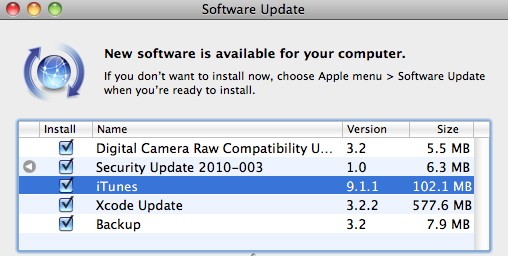 Yesterday Apple released a minor update for its media player suite iTunes. Now the version of the app is 9.1.1 and here is a list of issues that were fixed:
Addressing some issues that improve stability and performance.
Addressing a usability issue with VoiceOver and Genius Mixes;
Addressing several stability issues with VoiceOver;
Addressing issues with converting songs to 128 kbps AAC while syncing (this function was previously available only for iPod shuffle)
More information about security updates can be found on Apple's support page here.
You can update your iTunes via software update utility or download it directly from Apple.

Leave a comment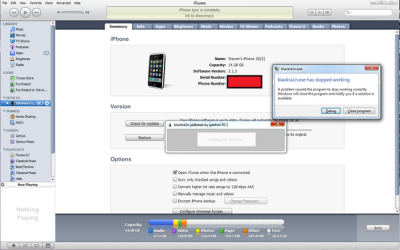 Yesterday iTunes update was found to have issues with those of iPod Touches and iPhones that were tethered jailbroken with blackRa1n. If you have one of these, you will be unable to rejailbreak your device after rebooting it with blackra1n. The problem is being experienced only by Windows users. iH8Sn0w has an explanation:
"Blackra1n hooks to the dll that has different offsets of what it is actually looking for".

Leave a comment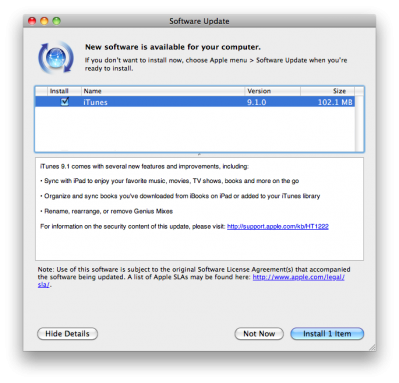 Yesterday Apple released iTunes 9.1. With a new version you can sync with your iPad to enjoy music, TV shows, movies and many more while you're on the go. The app will help you to organize and synchronize books that have been downloaded from iBooks on your iPad. The improvements also include more freedom in managing Genius Mixes and several security updates. To learn more visit Apple Support page.
To update your iTunes select Software Update in the Apple Menu at the top left of the screen.

Leave a comment