iTunes 9.1 With iPad Support Is Released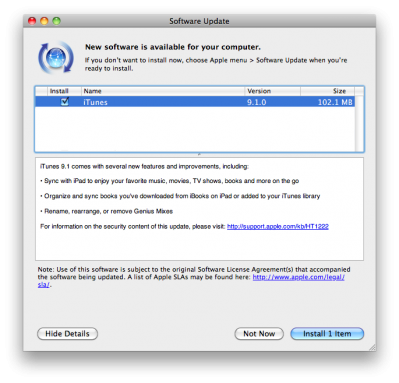 Yesterday Apple released iTunes 9.1. With a new version you can sync with your iPad to enjoy music, TV shows, movies and many more while you're on the go. The app will help you to organize and synchronize books that have been downloaded from iBooks on your iPad. The improvements also include more freedom in managing Genius Mixes and several security updates. To learn more visit Apple Support page.
To update your iTunes select Software Update in the Apple Menu at the top left of the screen.

Leave a comment