AirPods Started to Smoke Being in Use and Burst Opened

A man from Florida reported that one of his AirPods started smoking while he was working out in the gym. Apple is already investigating the issue.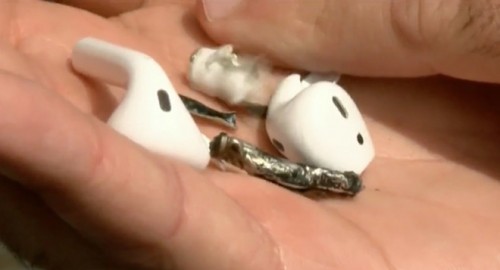 Jason Colon was in a gym when he noticed the smoke coming out of the right AirPod. He removed the earphones and put them on the bench to call for help. When he came back, the right earphone burst opened and showed the signs of fire damage.
Colon said:
It's the craziest thing I ever went through. It was already popped. I didn't see it happen, but I mean, it was already fried. You can see flame damage.
There are not many details about the issue, but from the user's description, it looks like it was caused by a chemical reaction in the battery cell of the earphone.
Apple has not yet commented on the issue, but the company said it is investigating the issue.
Earlier Apple already had problems with fire caused by iPhone batteries in the retail stores in Germany and Spain.
[via AppleInsider]

Leave a comment