2018 Plus-Sized iPhone Price May Start at $700

iPhone X has a 99% customer satisfaction rate, according to Tim Cook. He told this at the shareholder meeting that took place on February, 13. iPhone X is indeed impressive with the combination of power and design packed into one device.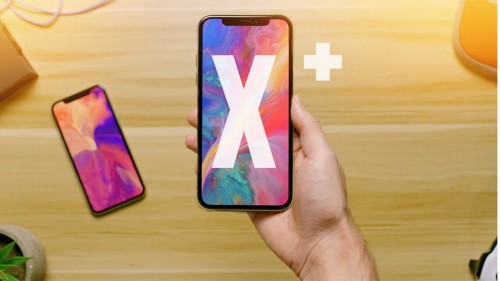 Still, not all Apple fans have iPhone X so far and here's why. First, some users are not ready to lose Touch ID and opt for sometimes inconsistent Face ID. Second, iPhone X's price: it's simply too expensive for a lot of customers, even if the price is justified.
According to Ming-Chi Kuo, Apple is going to offer a less expensive iPhone with the price starting at $699, like this year's iPhone 8. The price will be lower due to less expensive components: aluminum instead of stainless steel, smaller battery, and less RAM. The new model will feature iPhone X-like bezel-less design and LCD screen instead of OLED. The new model will look very similar to iPhone 8, using the same materials, but this year's entry-level iPhone will have a larger 6.1-inch screen. The new models are going to be revealed in September.
[via BGR]

Leave a comment, read comments [1]