News tagged 'Palm Treo'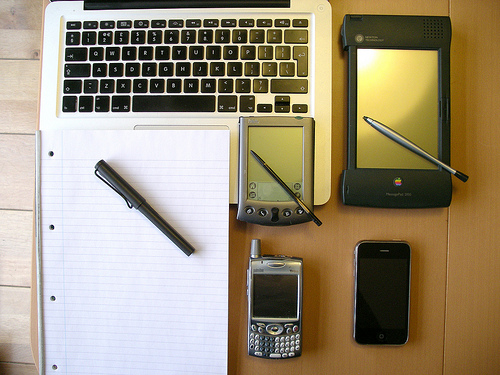 In this test one man writes a long paragraph on several different devices (including pen and paper) to test the speed. The results may surprise you.
The contestants are:
Apple iPhone 3G's software QWERTY keyboard (2009)
Apple Newton MessagePad 2100's handwriting recognition (1997)
Palm Treo 650's hardware QWERTY keyboard (2004)
Palm VX Graffiti handwriting recognition software (1999)
MacBook full-size QWERTY keyboard
pen and paper
The test is not completely fair, since with handheld keyboards the speed greatly depends on how often you use them. The tester has been using an iPhone as his main handheld for 18 months.
The tester used an article with 221 words. Here are the results:

Leave a comment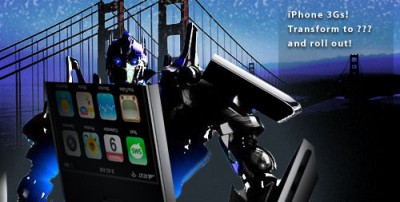 New iPhone is widely expected to be announced at WWDC 2009. But what name will Apple give to this new device?
iPhone 4G would assume 4G LTE wireless networks, which haven't even begun to be rolled out yet, so last year's scheme is out.
iPhone 3.5/3.9G is likewise a non-starter. HSPA+ is not for Apple.
iPhone 32GB is spoken all over internet. This name is more about memory, than a phone. It forces Apple to do actually 32GB models, etc. This too seems unlikely.
iPhone Pro fits with Mac Pro and MacBook Pro (and even Final Cut Pro). This name is cool, but kind of already used and abused by Palm Treo Pro, HTC Touch Pro, and a variety of other stylus-wielding Windows Phones.
iPhone, sans descriptor is always a possibility. After all, it's not iMac X, Y, or Z, it's just iMac. Whether internal documents say iPhone 2,1 or iPhone 3rd Generation, Apple could be ballsy enough at this point to just stick with the unadorned moniker.
iPhone HD - high resolution screen, full HD support, 10Mp camera.. all this is just our dreams. Why not?
Any thoughts on names? Just leave comments.
via theiphoneblog

Leave a comment