News tagged 'Fujitsu'


According to the Financial Times, A Taiwanese contract manufacturer of flat screens Proview sold the "global trademark" of iPad to Apple in 2006 but it still possesses the trademark in China. Few years ago Proview released an I-Pad tablet, but the product wasn't successful and the company abandoned the project.
Caixine, which is a Chinese news site, reveals that Proview asks more than 1.5 billion dollars from Apple. Proview chairman Yang Rongshan even threatened the company:

Read the rest of this entry »

Leave a comment

After the iPad event, making the name official, Fujitsu company claimed the name "iPad" was still very much theirs. We're not sure what kind of deal the two companies had — money, patents, licenses, who knows. What matters is that now the public record shows that iPad trademark belongs entirely to Apple: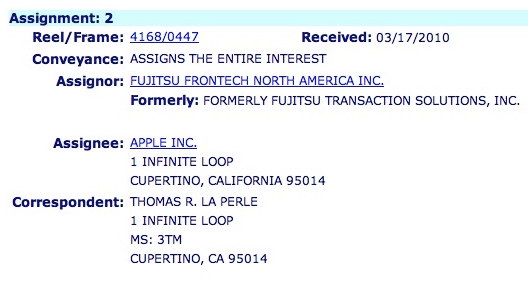 Leave a comment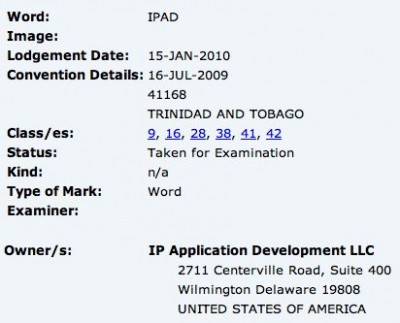 A lot has been said about the rumored Apple Tablet, and after evidence was discovered that Apple was interested in the name "iSlate", many have adopted that as the most likely name for Apple's new device. New evidence however has revealed that Apple may, in fact, be positioning "iPad" as the name for the imminent tablet device.
A search in the trademark databases reveals that several companies applied for a trademark "iPad" in Canada, Australis, New Zealand, Europe and Hong Kong. The filing dates for most of these trademark applications are July 2009, the latest ones are January 15th, 2010.
We believe that Apple is behind these trademark applications for iPad and that it may be the name for Apple's new tablet device to be revealed next week.

Leave a comment