News tagged 'Sony Reader'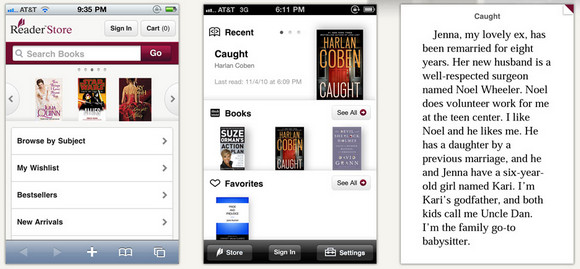 According to The New York Times, Apple has forbidden all developers including Sony to sell content or provide access to purchases outside its iOS App Store.
After that Apple rejected a Sony Reader iPhone application, as it allowed users to buy and read electronic books from the Sony Reader Store. So now all in-app purchases must go through Apple, president of Sony's digital reading division Steve Haber told.

Read the rest of this entry »

Leave a comment

Darren Beckett created a small table, comparing the entry-level iPad's cost and functions with popular e-readers like the Amazon Kindle DX, Fusion Garage JooJoo, Sony Reader and others.
While the iPad is as the most expensive on the list, it's fairly obvious if you need anything more than a simple e-reader, the iPad offers the most bang for your buck.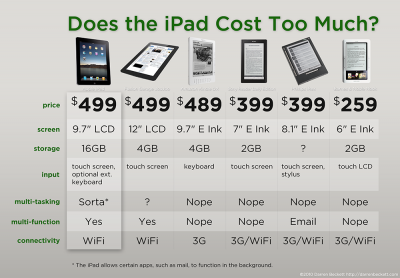 Leave a comment