New App Store restrictions blocked Sony eBookstore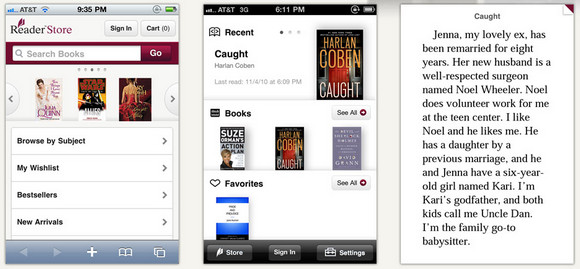 According to The New York Times, Apple has forbidden all developers including Sony to sell content or provide access to purchases outside its iOS App Store.
After that Apple rejected a Sony Reader iPhone application, as it allowed users to buy and read electronic books from the Sony Reader Store. So now all in-app purchases must go through Apple, president of Sony's digital reading division Steve Haber told.

"It's the opposite of what we wanted to bring to the market. We always wanted to bring the content to as many devices as possible, not one device to one store."
AppleInsider suggested another e-book vendor Amazon may suffer from new restrictions, as it also offers its Kindle e-book app in the App Store that allows to make purchases in the company's bookstore.
James McQuivey, who is an analyst at Forrester Research, tried to understand the reasons of new Apple's tactics.
"This sudden shift perhaps tells you something about Apple's understanding of the value of its platform. Apple started making money with devices. Maybe the new thing that everyone recognizes is the unit of economic value is the platform, not the device."
Besides that this week Apple and News Corp will unveil its new iPad-only digital newspaper The Daily. Maybe Apple's new restrictions were brought in order to attract more attention to new subscription feature for its tablet.
Recently Apple had also warned European publishers that it soon will employ "stricter rules" and forbid free iPad access to paid print subscribers so that publishers would become unable to bypass Apple's 30% commission on App Store transactions.

Leave a comment