News tagged 'N88'

httpvh://www.youtube.com/watch?v=ctg9kXyKJFU
Mike Pan has successfully modified his iPhone 3GS and now it can record HD video at 1080x800px with 30 frames per second and up to 20Mbps! The original ability of this handset is 640x480px at 3 Mbps. Mike used the non-standard resolution so the video could be kept at the right aspect ratio.
So here is a short instruction how to enable HD-video recording on your iPhone 3GS with firmware 4.1 (as other firmwares haven't been tested yet):

Leave a comment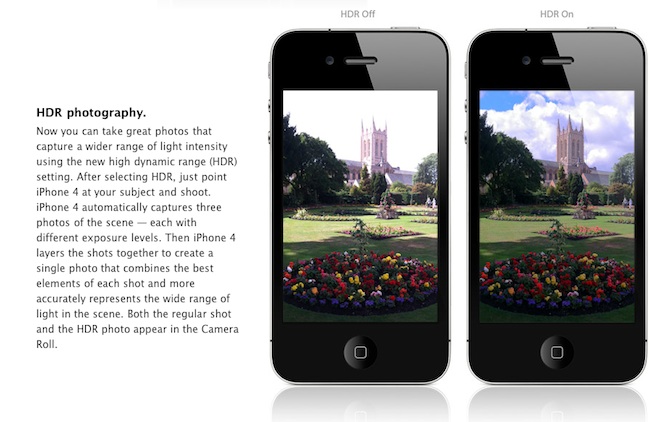 Are you looking forward to add a very popular HDR feature to your old iPhone? Do not worry! If you have a jailbroken (or ready to jailbreak) iPhone 3GS or 3G that runs on iOS 4.1, you can enable HDR photos. Here is a quick tutorial:

Leave a comment, read comments [7]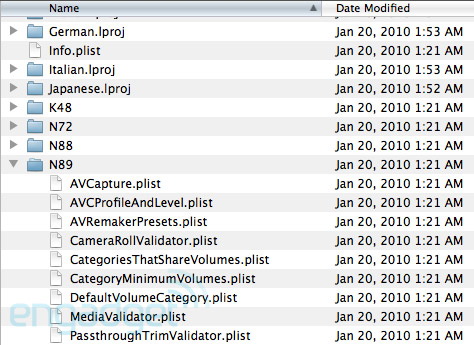 Enagdget reports that new facts about the 4th generation iPhone were discovered in iPad's 3.2 SDK:
Buried way inside the platform simulator lies a set of folders dedicated to specific models of iPhone OS-ready devices, including the iPhone 3GS, second generation iPod touch, something called the "K48" (yep, the codename we were told was the internal name for the iPad), and... the "N89."
This "N89." is rumored to be the codename of the next iPhone. Previous versions of the iPhone were named the M68, N82 and N88.
They also have found a bit more than that:
Apple's just released firmware (3.1.3) also includes another new model, the "N80," which we're told will most likely be the next version of the iPod touch.
Rumors say that 4th generation iPod Touch is likely to ship this September, while the next iPhone is expected this June-July.

Leave a comment