News tagged 'Superbrothers'

Nobody can now blame Apple for being greedy or reserved company as today it has made a bunch of most popular iOS games available for free. According to The Verge, whose reporters were the first to notice the incredible discounts earlier this Monday, making such apps as Infinity Blade II, Superbrothers: Sword and Sworcery EP, Where's My Water?, Badland and Tiny Wings as well as Traktor DJ, Day One, Over and Barefoot World Atlas free, Apple marks the fifth anniversary from the time the App Store was launched.


Leave a comment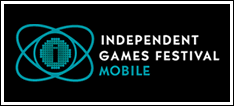 IGF announced the finalists for their 2010 mobile games competition. Last year's winners were dominated by iPhone games. This year's finalists are:
Best Mobile Game Design
Achievement In Art
Technical Achievement
Audio Achievement
Best iPhone Game
The finalists for IGF Mobile will compete for $5,000 in prizes. The results will be announced on February 8th and will be showcased at GDC 2010 in March.

Leave a comment