News tagged 'Zombie Pizza'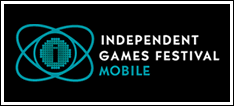 IGF announced the finalists for their 2010 mobile games competition. Last year's winners were dominated by iPhone games. This year's finalists are:
Best Mobile Game Design
Achievement In Art
Technical Achievement
Audio Achievement
Best iPhone Game
The finalists for IGF Mobile will compete for $5,000 in prizes. The results will be announced on February 8th and will be showcased at GDC 2010 in March.

Leave a comment