Famous hacker Planetbeing, member of Evad3rs team, posted an update regarding team's iOS 7 jailbreak progress. They've achieved one important step - unsigned userland code execution. Basically this means that they've got behind Apple's walls of security and now can poke at the kernel. Bugs found in the kernel could be used to create a jailbreak for the new operating system.
Achieved unsigned userland code execution with some of our stuff in reserve. Now we have a good platform for poking the kernel.

Leave a comment

According to the Wall Street Journal, Apple has provided us with some more details on a new fingerprint scanner embedded to the iPhone 5S. As it was stated on the media event last Tuesday, your fingerprints won't be stored by the company from Cupertino or shared with third parties. What Apple says is that the data will be encrypted and secured inside of the iPhone's new A7 processor.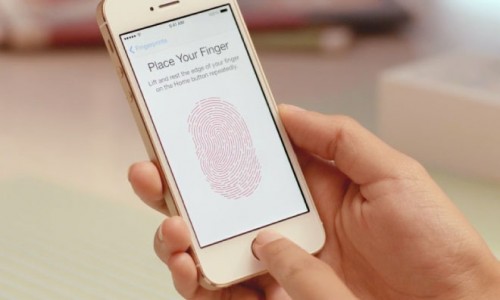 Leave a comment

According to MacRumors, there're already some graphics benchmark results for the iPhone 5s on the Internet and I must admit they're really impressive. Looks like the company from Cupertino did a good job and made the new device incredibly efficient.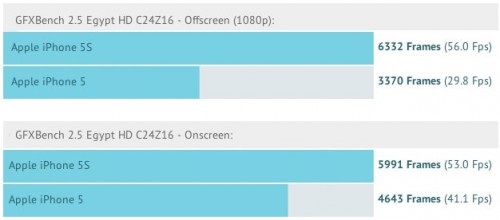 Leave a comment

Apple is currently asking its developers to submit iOS 7 compatible app updates to the App Store. This is the email that has been sent by the company from Cupertino:
iOS 7 will soon be in the hands of hundreds of millions of customers. Reimagine your app's interface with the clarity, translucency and depth of iOS 7. Integrate APIs for AirDrop, multitasking, games, and camera, as well as new APIs that take advantage of the powerful new capabilities of iPhone 5s.

To prepare your apps for the App Store, download the GM seed of iOS 7 and Xcode 5, test, and optimize for iOS 7. Submit your apps today.
As you know, iOS 7 GM is now available for all developers. Ordinary users will be able to download it on September 18th.

Leave a comment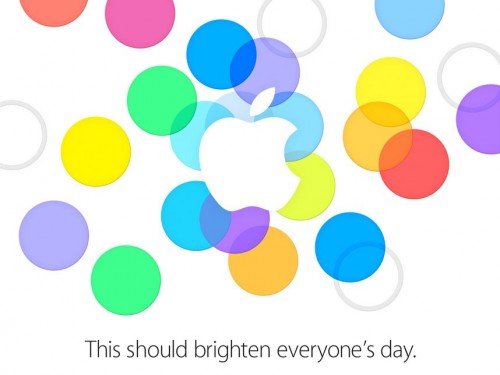 Apple has posted the keynote video for its September 10th event at which the new smartphones iPhone 5S and iPhone 5C were announced.

Leave a comment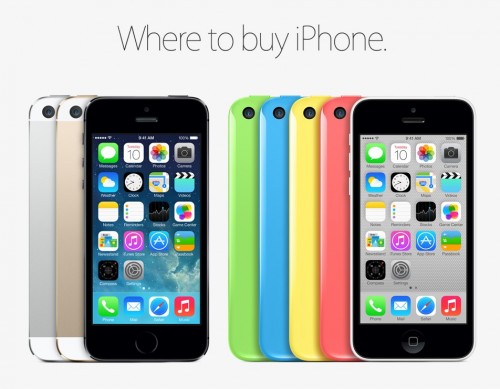 The launch dates for Apple iPhones is September 20 with pre-orders starting September 13. We have recently found out that the iPhone 5S will not be available for pre-order.
Customers will be able to pre-order only the new iPhone 5C via the online Apple Store. The new iPhone 5S will not be available until the launch date.

Leave a comment

Here is one more Jimmy Kimmel's iPhone 5S experiment. He actually gave people on the street an iPad Mini, but told them that it's a brand new iPhone 5S. Let's watch the reaction:

Leave a comment

According to WSJ, Apple has obtained the final license essential for the launch of iPhone on China Mobile's network standard.
According to the website of China's Telecom Equipment Certification Center Wednesday, Apple was given a "network access license" for a handset resembling the iPhone that runs on the mobile standards used by China Mobile for third and fourth generation cellular services. Other licenses were given to Apple for handsets running the technology used by both China Unicom and China Telecom.
The approval means that Apple is most likely to introduce the iPhone on China Mobile, the world's largest cellular carrier with 700 million subscribers.

Leave a comment

Apple's developers can now freely download iOS 7 GM (stands for Gold Master). This is the final version of the Apple's most recent and yet unreleased operating system for iPhone, iPad and iPod touch. As it was previously announced, iOS 7 will become available for ordinary users on September 18th.
You need to note, however, that if you currently have any version of the iOS 7 Beta running on your device, you can't upgrade to a GM seed. The update must be performed through the Apple's Developer Center and iTunes.
Whether there's anything new in the iOS 7 GM is still a question. Anyway, I'll keep you updated.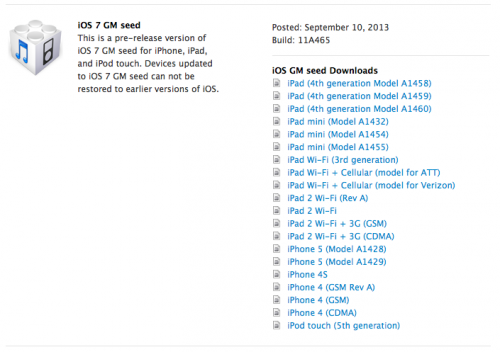 Leave a comment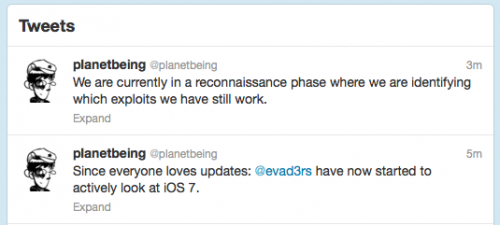 Great news. Evad3rs actually started iOS 7 jailbreak works.
Since Apple released iOS 7 Gold Master it is time for jailbreak developers to take a deep look at this new version, it is too late for Apple to make any changes to the iOS security.
The evad3rs, a group of hackers who released the untethered jailbreak for iOS 6, have announced that they are now actively investigating iOS 7 to identify which of their exploits still work.

Leave a comment

Leave a comment

Apple has introduced docks for both iPhone 5S and lower cost iPhone 5C. Moreover, since the iPhone 5S design is very similar to the one iPhone 5 has, the new dock can be used for the latter device as well.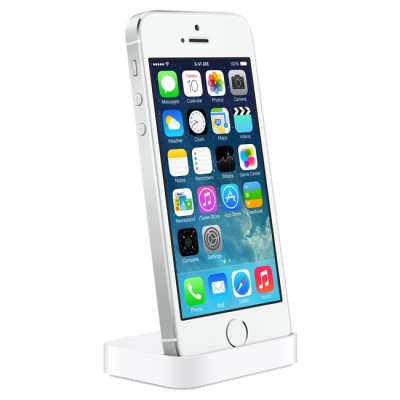 Leave a comment

Apple has updated iOS 7 with a new set of alert tones. Check out the video below to hear what they sound like.

Leave a comment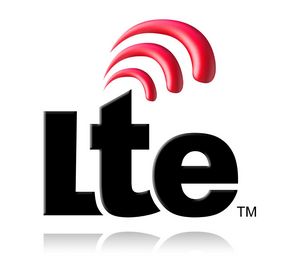 iPhone 5S and iPhone 5C will probably support LTE in Russia. According to Wikipedia new Apple smartphones are ready for Russian LTE network. Here is the list of frequencies used by cellular companies:

Leave a comment

Watch Apple's iPhone 5C video which describes the new colorful plastic device, how it was made, and what it can do.
Here is the similar video about iPhone 5S :

Leave a comment