News tagged 'Axiotron'

You need an iPad? And you have a broken MacBook? So, you can do your own tablet! Just look what Matt at Enigma Penguin did with his old MacBook. He decided that he would recycle his old laptop and turn it into a tablet.

Leave a comment

A couple of years ago, a company called Axiotron announced an aftermarket modification for the MacBook that converted the Apple laptop into a tablet. The modification remains for sale at $699 and takes a stock MacBook, removes the keyboard and screen, and adds a Wacom pen-based screen to give the device a tablet form factor.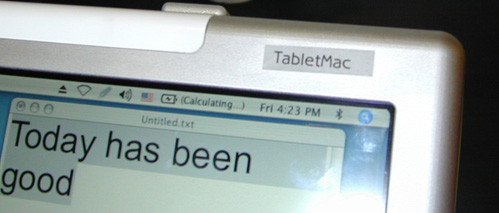 Axiotron originally began marketing the devices as a "TabletMac" and filed a trademark for the term. Sometime in the past year, however, the trademark was transferred from Axiotron to Apple, and Apple is now listed as the owner of the trademark: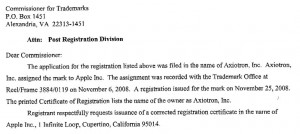 Now Apple could potentially release a product called the TabletMac. So what name? iTablet, MacTablet, TabletMac or maybe MacBook Tablet?

Leave a comment