News tagged 'iLingual'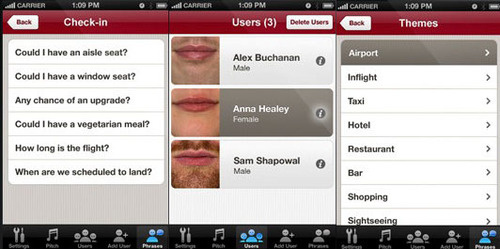 iLingual, an app that use your or anybody else's lips and uses them to speak.
Here's how it works: you snap a picture of a mouth, yours, your friend's or just a photo from a magazine. iLingual analyzes and converts it for animation. Then, you choose a phrase from the app's library, hold your iPhone over your mouth and there, you sort speak French, German or a little bit of Arabic.
iLingual is a sponsored app, so it's completely free. Here's an iTunes link.
Watch the demonstration video:

Leave a comment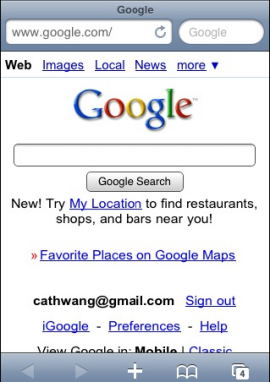 Google on Wednesday rolled out the My Location feature for Google.com on the iPhone. Now, when you visit Google.com from the Safari browser of an iPhone sporting 3.0 software, you'll be greeted with a hyperlink urging you to enable My Location. Enable it and let Google see your location, when you search it'll now show you stuff nearby that matches, like coffeeshops, restourants, gas stations, etc.
Search with My Location for Safari currently works for English speakers in the U.S. and U.K., with multilingual and multinational support coming soon.
Here's a quick video on how it works:

Leave a comment, read comments [1]


The new 1.2.5 xGPS version will appear in Cydia in a few hours. If you want to try it asap, you can manually download it here.

Leave a comment