iLingual Speaks Three Languages With Your Mouth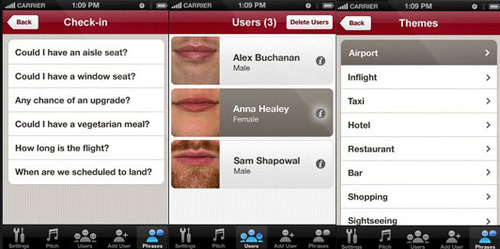 iLingual, an app that use your or anybody else's lips and uses them to speak.
Here's how it works: you snap a picture of a mouth, yours, your friend's or just a photo from a magazine. iLingual analyzes and converts it for animation. Then, you choose a phrase from the app's library, hold your iPhone over your mouth and there, you sort speak French, German or a little bit of Arabic.
iLingual is a sponsored app, so it's completely free. Here's an iTunes link.
Watch the demonstration video:

Leave a comment