News tagged 'iPad Camera Connection Kit'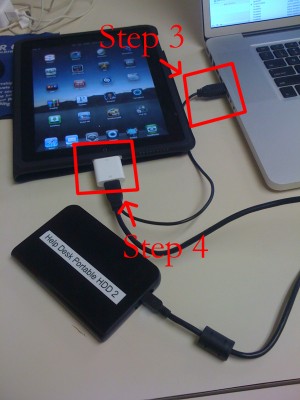 iPad USB Camera Connection Kit is much more useful as it seems. Max Sha, an experienced user, was able to access external hard drive with this kit. All you need is a jailbroken iPad, an external drive, a split-USB cable to give the drive some power and a terminal of some sort (f.e. MacBook) to mount the external storage. While it is a little unwieldy, it shows that Terabytes of external storage for iPad is possible.
Here is a complete step-by-step guide from Max Sha:

Leave a comment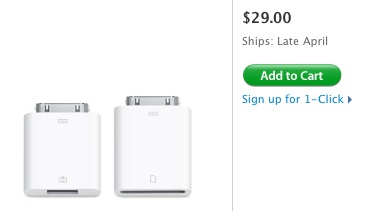 Apple iPad Camera Connection Kit consists of two adapters and will allow users to transfer digital photos directly to their iPad via either USB or SD card. Now it is listed in the Apple Store with late April as the shipping date. The price is $29. The kit supports all of the standard photo formats including JPEG and RAW.
It is still unclear if these adapters could be used as storage for videos and music.  For instance, you can buy this kit and several SD cards to and possibly increase iPad's storage.


Leave a comment