News tagged 'iPod Shuffle'

Here you can take a look at new Apple devices - iPod Touch, iPod Nano and iPod Shuffle:

Leave a comment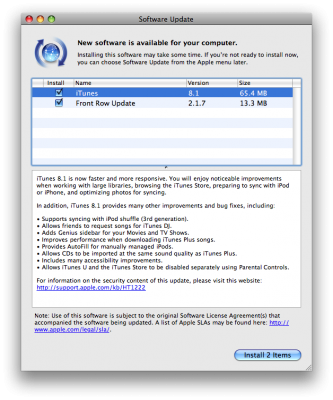 You can update via software update in iTunes or just download it here.
Here is the read me information:
iTunes 8.1 is now faster and more responsive. You will enjoy noticeable improvements when working with large libraries, browsing the iTunes Store, preparing to sync with iPod or iPhone, and optimizing photos for syncing.
In addition, iTunes 8.1 provides many other improvements and bug fixes, including:
- Supports syncing with iPod shuffle (3rd generation)
- Allows friends to request songs for iTunes DJ
- Adds Genius sidebar for your Movies and TV Shows
- Improves performance when downloading iTunes Plus songs
- Provides AutoFill for manually managed iPods
- Allows CDs to be imported at the same sound quality as iTunes Plus
- Includes many accessibility improvements
- Allows iTunes U and the iTunes Store to be disabled separately using Parental Controls

Leave a comment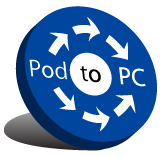 Pod To PC is a free software program to transfer data from any kind of iPod or iPhone to a computer. It supports all generations of the iPhone, iPod Touch, iPod Video, iPod Nano, iPod and iPod Shuffle making it an universal tool to transfer data from those mobile devices to a PC.
The software will run on any PC with Windows 2000, Windows XP or Windows Vista installed. The only other requirement is an installation of Apple's iTunes software. Pod To PC can copy music, videos and playlists from a supported device to the computer. Music and videos can be previewed and filtered on the iPod or iPhone prior to transferring them.
via ghacks

Leave a comment, read comments [3]