Recently we talked about Apple's second patent about biometric security. The funny thing is that the images used in this patent show a jailbroken firmware 1.x iPhone, with installed Installer.app, SMBPrefs  and the iWood Realize theme from the iSpazio repository. There are also "Terminal", "Game", "VRecord", "Blocks" and others.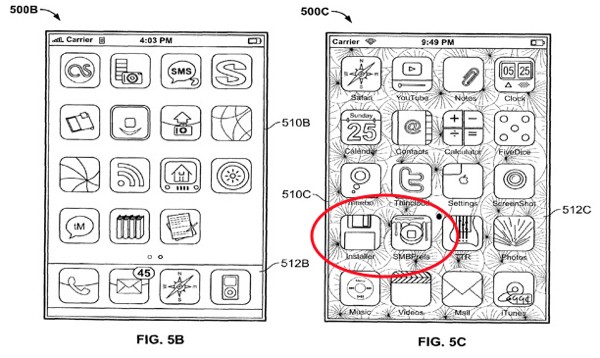 You can check yourself here. Here is a screenshot:

Leave a comment

This is a new product from RipDev Team (the creators of Instealler). Icy works with APT packages, just like Cydia. Packages installed in Cydia will be seen in Ice ands vice versa. You can install Icy via Cydia (repository http://apt.ripdev.com) or via Installer (category System).

Leave a comment, read comments [1]

Apple filed a new patent that shows a new system of biometric recognition for the safety of iPhone and MacBook. Currently the only way to protect our devices is to use a security code, which is not safe enough. In the future Apple plans to integrate a sensor below the screen to scan our fingerprints when we execute the "slide to unlock" .
Other security methods may be that the voice recognition or facial recognition. This might include the future implementation of a front camera. Apple goes so far as to suggest the possibility of recognizing the user's distinctive voice or even collecting DNA samples to recognize a user's genetic sequence. Biometrics could also be context-sensitive and detect the shape of a user's ear before allowing a call to go through, for example.
Overall it still seems somewhat science fiction, but could be implemented in the next model of the iPhone this summer.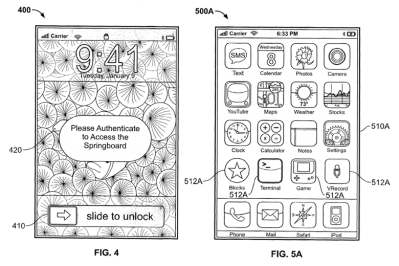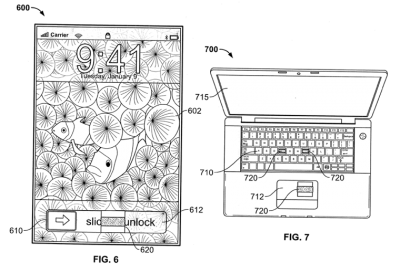 QlikView helps to improve supply, production and distribution. You can learn about QlikView solution manufacturing companies at 1bit.com.

Leave a comment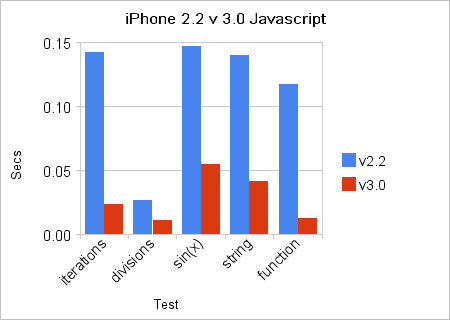 While still in beta, the Firmware 3.0 includes a new version of Safari that integrates the latest WebKit. It uses SquirrelFish Extreme ("Nitro") as an engine for JavaScript. The benchmarkes shows that the new firmware is 3 to 10 times faster, depending on the type of action.

Leave a comment

Mjoy application allowed you to send free SMS messages from your iPhone and iTouch. Apple removed it from App Store, certainly because of complaints from mobile operators.
The application allowed to send SMS via WiFi and 3G, and therefore could be used wherever you were (which is quite inconvenient for the operators). Now it remains accessible to the webapp accessed through Safari www.mjoy.com, but certainly is not the same thing.

Leave a comment

Yes, sometimes it happens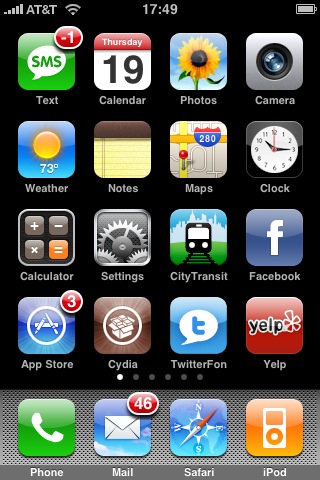 via gizmodo

Leave a comment

iPhone OS 3.0 is a small theme for Winterboard available in Cydia that will change icons for Messages, iPod and Phone apps with the new ones from firmware 3.0.

Leave a comment

Here is an example of Augmented Reality, a new type of games on which the iPhone is really good!

Leave a comment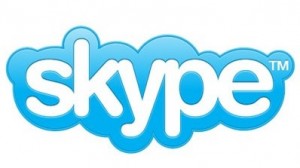 GigaOM reports that an iPhone version of Skype may be released as soon as next week, possibly at the CTIA Wireless trade show in Las Vegas.
A few months ago, I asked Skype CEO Josh Silverman when was he going to launch the iPhone version of the P2P voice and IM service that has now been downloaded more than 405 million times. He smiled and said, "Stay tuned." And so we did.
A tipster, a very reliable one, tells me that Skype is almost ready to launch that iPhone version, perhaps as soon as next week. CTIA Wireless, a large mobile industry trade event, kicks off in Las Vegas next Wednesday, so perhaps the announcement will be made there. I am working on getting more details, as well as screenshots of the service.
For now we can use Fring, which is free and works just fine.

Leave a comment, read comments [1]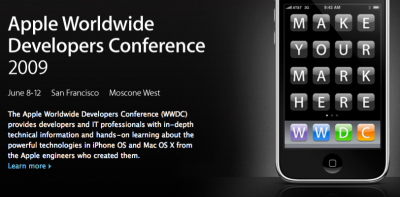 Apple has announced the date for it's 2009 World Wide Developer Conference: June 8-12.
Last year, Steve Jobs' Keynote at WWDC gave us an update on iPhone 2.0, the introduction of MobileMe, and the unveiling of the iPhone 3G. What will they have for us this year? More iPhone 3.0 no doubt. iPhone gen 3? Snow Leopard? Mac Netbook?
As usual, WWDC will be held at the Moscone Center West in San Francisco, and will again consist of iPhone, Mac, and IT streams. Apple says:
iPhone OS is the world's most advanced mobile operating system, offering you a revolutionary platform for designing innovative mobile applications. Learn every aspect of iPhone development — from the powerful tools and frameworks to enhancing your application with the unique features of iPhone OS.
via theiphoneblog

Leave a comment

Vibrate Toggle is a handy switch that allows you to enable or disable via SBSettings the vibration of the iPhone when it is set to Silent. It is avaliable in Cydia.

Leave a comment

The original Wolfenstein is now available for free for the iPhone. You need to jailbreak your phone to get in on the fun. The game is truly a classic. This is a first-person shooter in which we should govern our character among many doors and endless mazes. The controls are "fairly" good, based solely on the touch screen.
Wolf3D avaliable from Cydia, repository ZodTTD.

Leave a comment

CyDelete, is a very small utility (only 10kb) that gives makes it possible to remove (uninstall) applications from Cydia just like those from AppStore. Everything that we have to do is click an icon on the springboard, so that they begin to vibrate. Than just hit (X) on application and confirm the deletion.
CyDelete is available in category Tweaks in Cydia.

Leave a comment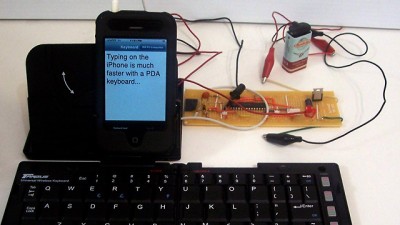 Perceptive Development developed a hardware and software solution that allows infrared keyboards to be used for typing on the iPhone, using less than $20 of electronics. They have managed to get an external keyboard working via a custom connection built for the headphone jack. Headphone jack in/out hardware is one of the few interfaces that's open in the official SDK.
They have built a microcontroller that converts input from an external Targus IR keyboard into a format the iPhone's headphone jack can understand, which is then fed to a terminal app that doesn't require jailbreak. Nice!

Leave a comment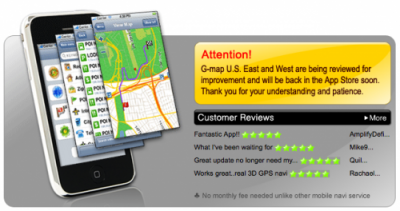 In reality G-Map was a true offline browser, and the last update had also added the voice features combined with turn-by-turn directions. All these additions surprised us, because they violated the contract terms of SDK. About 10 days ago, we wrote that G-Map app had suddenly been removed from App Store.
The developers, on the official site, continue to exhibit the same banner which claim G-Map will be back in AppStore, and that the application was removed only because of a major upgrade. This is a very strange this thing, because usually you update applications directly, without any need to first be removed.

Leave a comment