Next Generation iPhone Rumors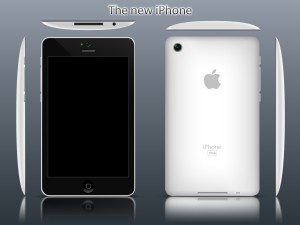 AppleiPhoneApps said they had received important messages from internal sources at Apple, for the next model of iPhone. Here's a whole list of characteristics:
P
r

ize and Models:
There will be two models of the iPhone: a 16 GB and another from 32GB. The 8gb model to be no longer marketed.
Prices remain the same as the 3G iPhone
Hardware & Design:
There will be a 3.2 MegaPixel camera
The screen is OLED-type (but not flexible)
Given the characteristics of these types of display, the battery will last longer
RAM and Process Power will double
FM receiver
The Apple logo will light up
Will add the magnetometer
They also said that the released date will be july 17 2009. I honestly do not think this are news. I think this is only a collection of all the rumors that have arrived in recent days. Obviously take the news as a rumor because it might be true as false.
via ispazio

Leave a comment