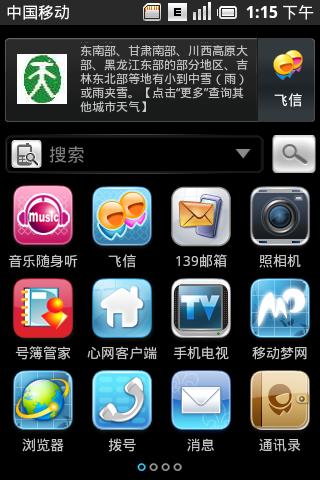 Chinese bloggers have posted photos of Lenovo oPhone's operating system. To me it looks like an iPhone:

Leave a comment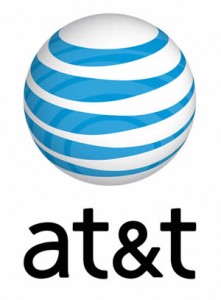 Here are some new rumors about future iPhone from AT&T staff:
New iPhone announcement around mid-June
New iPhone will be faster and have a more seamless experience unmatched by any device (could be just talking about 3.0, but we think it's also a new iPhone)
U-Verse iPhone application; will allow control of your home DVR (play, pause, rewind, etc.)
AT&T is said to be working with Apple to create a unified product with an unparalleled experience across all their products and services.
Apple's 3.0 software should tell us where the iPhone platform is going… uh, k?
They said customers shouldn't need to choose from AT&T's high-end devices because of features, they should choose based on preferences. The gap in capability should be filled with the new iPhone. Ok, bets on slide out QWERTY, autofocus camera, video sharing, blah blah?
Seems like the higher speed HSDPA (7.2Mbps) is being hinted at too which should confirm the earlier rumors of the new Infineon chipset.
The $99 3G netbook will start selling this summer, and the first one won't be a Windows OS.
via boygeniusreport

Leave a comment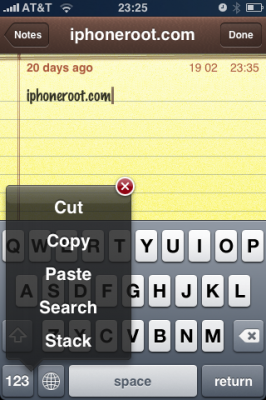 Clippy is an iPhone addition from Cydia for copy/paste functionality. It was updated to version 0.97-2. The main bug that was fixes is a crash of different applications such as Notes, Safari, Mail and others where the animation was drawn. New version also added a language pack, improved the animation of the menu, full support for selecting editable text in web views, themes support and a lot more.
Avaliable via Cydia for jailbreaked iPhones.
Full changelog for 0.97 updates:

Leave a comment, read comments [1]

A popular application for WordPress blog is updated to version 1.2:
What's new:
Landscape mode with the extra wide keyboard
Link creation help
Support for editing and creating Pages
Comment moderation
Asynchronous publishing
Photo resizing options
Requires WordPress 2.7 or higher or a WordPress.com site
Avaliable for free via AppStore (link).

Leave a comment

XROAD's G-Map, the iPhone's well-reviewed first turn-by-turn navigation app, has been pulled from the App Store. As we know, the iPhone 3.0 OS revealed yesterday has baked in turn-by-turn for navigation apps, so the timing is notable.

Leave a comment, read comments [1]

Leave a comment

Leave a comment

Leave a comment


News from DevTeam:
iPhone 3.0 OS is jailbreakable on all devices. It's just those using 3G yellowsn0w that have to show some restraint and wait for PwnageTool to create a custom IPSW that avoids the baseband update. If you are using yellowsn0w, do not update or restore to iPhone 3.0 firmware.  You will lose yellowsn0w and find yourself unable to revert the baseband to get it back.

Leave a comment


Cydia has been updated to version 1.0.2797-45. However some users report crash immediately after the refresh the sources. The potential app that Cydia has conflict with is Rock Your Phone.
Among the changes in Cydia is a beautiful feature that allows you to install multiple packages at once.

Leave a comment

This video shows almost all new features of iPhone OS 3.0 on a regular iPhone 3G:

Leave a comment

A new version of the YouTube app due in iPhone 3.0 will let you log into your account and see subscriptions, playlists, and history. Below is also a photo of the iPhone's general preference pane thrown in for good measure. There are reportedly few changes in the settings.
via appleinsider

Leave a comment

A new version of Apple's Camera app shows you the last photo you snapped in the lower left-hand corner of the application. Meanwhile, the new Photo album app allows you to copy, delete, or share multiple photos via email.
via appleinsider

Leave a comment

Among the apps gaining true landscape mode with a landscape keyboard are Mail, Stocks, Notes, and Messages:

Leave a comment

Spotlight search is accessible by flicking the iPhone's home screen to the right (as if there was a home screen to the left). In addition to serving as a global search app, it can also act as a quick application launcher.

Leave a comment, read comments [1]