Apple Job Listing Outlines Goal To Develop Siri As A Recognizable Character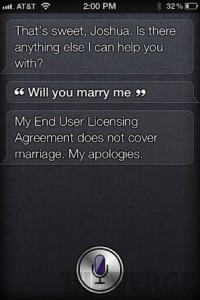 In November Apple hinted at its plans to add new features to Siri with a job listing seeking individuals to translate Siri into a number of new languages. And earlier this month Apple posted another interesting job listing. This job posting looks for a creative individual skilled in writing character-driven dialog to help the company develop Siri as a recognizable and distinct character.
The successful candidate will not only help "refresh and refine" existing content in the Siri, but also will write and develop original dialog to support its new capabilities.
Apple clearly thinks that Siri's lifelike AI and personality is as important as its functionality, noting in the job listing:
"Siri's known for 'her' wit, cultural knowledge, and zeal to explain things in engaging, funny, and practical ways."
It appears that Apple is going to focus on Siri's witty responses to differentiate the service from other competitors.

Leave a comment