Steve Jobs Revealed Some Facts About iPhone 4 and Antenna Issue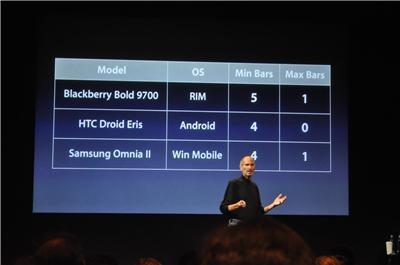 Yesterday Steve Jobs told many interesting facts about antenna issues and iPhone 4. Those who doesn't want to watch the video from the event here, you can study the next list:
Over 3M iPhones 4 were sold since its release three weeks ago;
The antenna issue can be reproduced on any other phone. The details can be found here;
Apple has special testing rooms, which cost it $ 100 million. You can learn more about it on Apple's new webpage here;
Only 0.55% of all iPhone 4 users complain on antenna issue;
AT&T return rate with the iPhone 3GS was 6.0%, with the iPhone 4 - 1,7%;
The proximity sensor problem will be fixed in the next update;
White iPhone will be shipped at the end of July;
On July 30th iPhone sales will be launched in 17 more countries.

Q&A session:
Steve Jobs is OK, and he really had a vacation in Hawaii;
A Bloomberg article (where it was said that Jobs knew about antenna issue a year ago) is "a total crock";
AT&T will be giving refunds;
The NYT article which reveals that there may be a software fix for an antenna issue is also "patently false";
Free bumpers will be offered outside of the US too.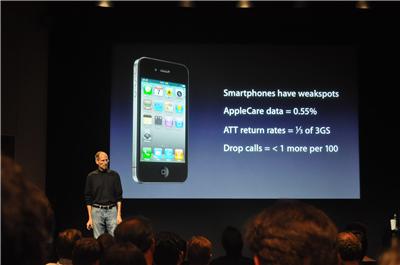 Leave a comment