Apple's Anti-Porn Stance Gets Harder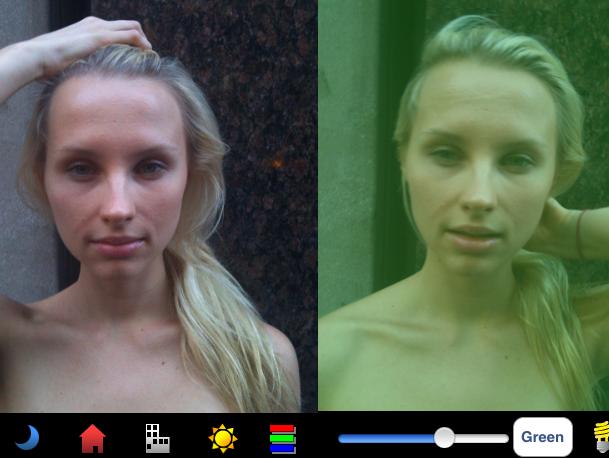 As you may know, this week Apple removed Chatroulette's clone app iChatr from the AppStore because "users were exposing themselves" and it was a part of the company's anti-porn stance.
Now we have information that DLP Mobile's app, which simply represents an idea of mirror for the iPhone 4, was also rejected because the screenshots that were submitted along with it were considered as "obscene, pornographic, or defamatory" (referring to Section 3.318 from the iPhone Developer Program Licence Agreement).

Now you can see these screenshots above. The girl is Lyudmila Bouzinova, an America's Next Top Model contestant, and both of the pictures are shoulders-up. Are they really obscene and how to correct such a "mistake"? Here what it was said in Apple's letter to DLP Mobile:
"The application screenshots must meet the requirements for a 4+ rating (no objectionable material) since these images are visible on the App Store by all users even when purchasing is restricted by the application's rating."
Eventually, the story ended well - the company changed the screenshots and the app was finally approved.

Leave a comment