News tagged 'Blue Microphones'

Since only one month remains to iPad's launch, such hardware manufacturers as SDI Technologies, Gelaskins Inc., Sanho Corp. and Griffin Technology gear up their production of chargers, sticker covers and other accessories for a new device. And it is not surprising - according to Poper Jaffray & Co, overall sales of iPod and iPhone accessories in 2009 were about $3.7 billion.
But while these companies want to release their products as soon as possible, some other accessory manufacturers are taking a wait-and-see approach. Jonathan von Rentzell, a representative for Blue Microphones commented on this:
"If you're making it for a product, you want to make sure there's a market."
Steve Jobs already showed 2 key accessories for the iPad - a case and a keyboard dock with charging function. Both of them are created by Apple and will be sold separately with iPad.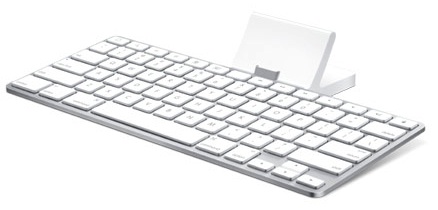 Leave a comment

Box.net finally presented its services to iPhone users, Other World Computing created the fastest SSD on the market, HyperMac offers a new line of batteries for Apple devices, and Blue Mikey Microphone is a new recording sound solution for iPhone.
Box.net presented an iPhone app that connects to their services and allows quick accessing to all your stored files. Now you can also connect to the Box.net service with QuickOffice Connect Mobile Suite (US 9.99$). We can only imagine how comfortable it will be to use on iPad.
Other World Computing presented a few of their new products – USB 3.0 drive, new portable RAID array and (attention!) the fastest SSD on the market! It's called OWC Mercury Extreme Enterprise SSD and loads Adobe CS4 applications in seconds, which looks really amazing compared to slow 5400 rpm hard disks.


Leave a comment

MacWorld Expo 2010 started on the Feb, 11. We'll show you how that day and the MWSF generally started.

Leave a comment