News tagged 'HyperMac'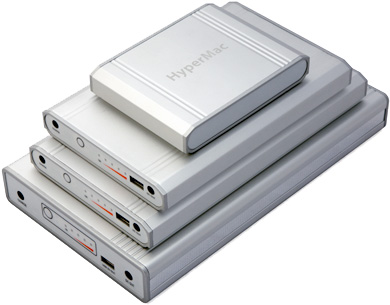 Today Daniel Chin, who is a president of Sanho Corporation, revealed in a press release that the company's HyperMac product line will get new brand "HyperJuice" because of a lawsuit that was filed by Apple.
"In the coming weeks, the 'HyperMac' brand name will be renamed to 'HyperJuice' as part of our ongoing comprehensive licensing negotiations with Apple regarding a wide array of technologies and issues".

Leave a comment

Box.net finally presented its services to iPhone users, Other World Computing created the fastest SSD on the market, HyperMac offers a new line of batteries for Apple devices, and Blue Mikey Microphone is a new recording sound solution for iPhone.
Box.net presented an iPhone app that connects to their services and allows quick accessing to all your stored files. Now you can also connect to the Box.net service with QuickOffice Connect Mobile Suite (US 9.99$). We can only imagine how comfortable it will be to use on iPad.
Other World Computing presented a few of their new products – USB 3.0 drive, new portable RAID array and (attention!) the fastest SSD on the market! It's called OWC Mercury Extreme Enterprise SSD and loads Adobe CS4 applications in seconds, which looks really amazing compared to slow 5400 rpm hard disks.


Leave a comment

MacWorld Expo 2010 started on the Feb, 11. We'll show you how that day and the MWSF generally started.

Leave a comment