HyperMac becomes HyperJuice because of Apple's lawsuit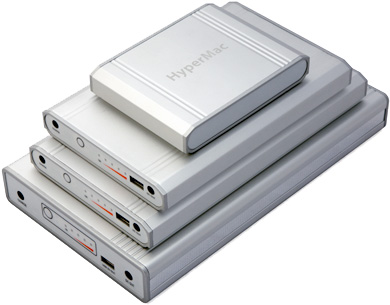 Today Daniel Chin, who is a president of Sanho Corporation, revealed in a press release that the company's HyperMac product line will get new brand "HyperJuice" because of a lawsuit that was filed by Apple.
"In the coming weeks, the 'HyperMac' brand name will be renamed to 'HyperJuice' as part of our ongoing comprehensive licensing negotiations with Apple regarding a wide array of technologies and issues".

Apple filed a lawsuit against Sanho in September, alleging the company in violating its patents related to the 30-pin cables and MagSafe charger. Sanho's products really rely on Apple's MagSafe products instead of mimicking them.
Today's news also suggests Apple wasn't satisfied in using the "Mac" name in HyperMac product line. Daniel Chin did not explain what he means under "comprehensive licensing negotiation".
Because of the lawsuit Sanho was also forced to stop selling the MagSafe MacBook charging cables, and they won't be available after midnight Pacific Time on Nov 2.
"While we will continue to sell the same batteries together with the rest of our product line after November 2nd, they will not be able to charge MacBooks without the cables".

Leave a comment