MacWorld Expo: The Beginning

MacWorld Expo 2010 started on the Feb, 11. We'll show you how that day and the MWSF generally started.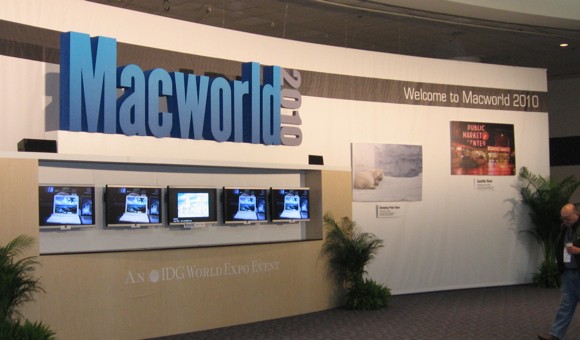 Before the MacWorld Expo 2010 had officially started, the TUAW blog already had information about probably the coolest iPhone accessory to be announced. It's called Parrot AR.Drone, the iPhone-controlled quadricopter. It has two cameras and connects with iPhone or iPod Touch via Wi-fi. At that moment there was no information about its cost or ship date.
On Feb, 10 the MWSF officially started. These are the photos from the show floor.
"Late Night with David Pogue" made a start of the exhibition at 9 am in the presentation room. David talked about Steve Jobs and his article about life without Mac. He also discussed the rumors and news about Macworld Expo with guests.

Leave a comment