News tagged 'firmware 4.0 jailbreak'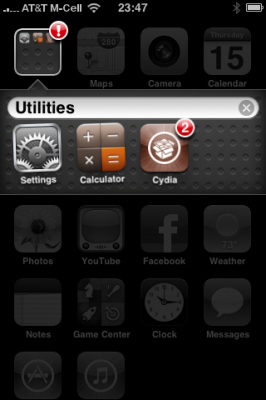 MuscleNerd just released redsn0w 0.9.5 beta - the first public jailbreak of iPhone OS 4. This utility is only for developers of jailbroken apps, so they can update apps for firmware 4.0. The jailbreak only supports the iPhone 3G and runs on MAC OS X. There is no carrier unlock right now.
You can download RedSn0w 0.9.5 and get more info here.

Leave a comment

A few hours ago iH8sn0w posted a tweet that he is able to run jailbreak on the new firmware 4.0 beta 1. DarkMalloc, another developer who worked on the project, has just released new video that shows firmware 4.0 jailbreak on iPhone 3G:
The interesting thing, besides the presence of Cydia and MobileTerminal, is the possibility to have multiple applications open at once. That means that multitasking on iPhone 3G can be enabled. Officially Apple doesn't want to activate this functionality on iPhone 3G, just iPhone 3GS and later devices.

Leave a comment